No, seriously, this is Thomas Freidman's big idea
From Putin, a Blessing in Disguise

The Space Race and the technologies it produced weren't purely an offshoot of the U.S.-Soviet missile competition, but they were certainly energized by that competition. Well, if we're going to go at it again, this time I want an Earth Race. I want America to lead in developing an energy policy that will weaken the oil-and-gas-autocracy of Russian President Vladimir Putin, and, as a byproduct, produce the technologies that will mitigate climate change, make America a global technology and moral leader and ensure that the next generation can thrive here on Earth.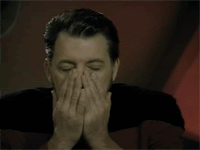 Tom does actually offer up a good idea from someone else
The key ingredients for a new U.S. energy strategy, argues Hal Harvey, the C.E.O. of Energy Innovation, is, first, "to optimize affordability, reliability and clean together, rather than one at the expense of the other." Second to "take advantage of new technology, we finally have the capacity to build an energy system we can be proud of, and by choosing this future, we will stimulate even more technologies that deliver energy that is indeed affordable, reliable and clean." And, third, to "ensure that our natural gas bonanza actually ushers in a truly clean future."
I'd agree with that. Not for "climate change", but for a cleaner environment. But we have to stop doing it in a) idiotic ways (wasteful, foolish investments, for instance), b) for political payback, c) where it is really expensive, d) where it jacks up consumer costs for other energy, and e) creates real environmental damage.
Still, I don't think Tom's idea will have Putin quaking in his boots.

If you liked my post, feel free to subscribe to my rss feeds.