Even though only 17% of the government was (supposedly) shutdown, the cheerleaders at CNN are super happy. How happy? With a massive graphic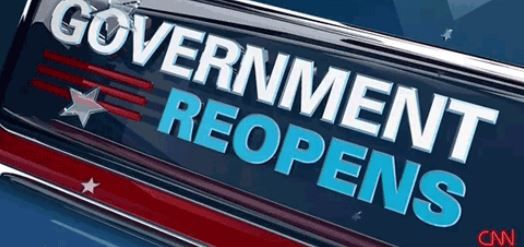 I caught this CNN graphic while I was walking through the customer waiting room on my way in with lunch, and had to literally take a couple steps back in a pseudo double take manner to make sure I was actually seeing this correctly. Stolen from Ace, who notes "This… is a crippling progressive mindset that blinds CNN to its own bias." This is the kind of bias that allows CNN London to interview…another so-called journalist about the effects of Shutdown Theater on The World.
PS: The Lonely Conservative rips President Snippypants apart, particularly about his comment to "ignore bloggers"

If you liked my post, feel free to subscribe to my rss feeds.