Organizing for America wants all their peeps to push out Obama's marvelous, stupendous, world changing, er, miniscule 5 page plan (6 if you count the cover page) to all the people they no longer want to be friends with. On the 5th page they used the…..Air Force symbol, which, I guess they can sort of be forgiven for. Here's the foolishness on the last page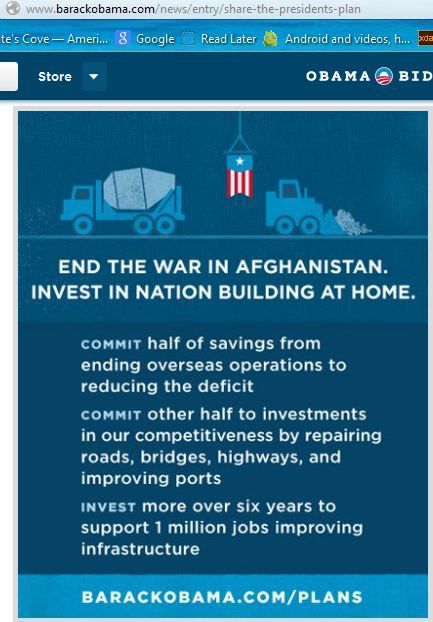 Why, yes, that is the Puerto Rican flag. Yes, the country is a Commonwealth of the United States, but, one would think that the people who work for The Smartest President Evah!!!!!!® would understand the difference between the two flags. It's not like Democrats would make stupid mistakes, like using Russian ships and Turkish planes at the DNC, use foreign troops on a webpage talking about supporting the US military, and others.
BTW, Team Obama finally has the 20 page glossy time share plan Obama agenda out. It's as lame as you'd think.

If you liked my post, feel free to subscribe to my rss feeds.