Heading to the really warm waters in the Gulf Of Mexico
It was a fish story that even veteran boat captains found fascinating: As many as 200 killer whales feeding on tuna in the warm waters of the Gulf of Mexico.

"It was like being at Sea World, because they'd come right up to the boat," said Eddie Hall, captain of the Shady Lady, the 60-foot charter boat that spotted the shiny black sea beasts with white eye patches and undersides. "It was pretty neat."

It also was hard for some skeptics to believe: Orcas, as killer whales also are known, typically are thought to live in cold water and eat seals.
Maybe they just wanted a vacation? I'm sure this is Mankind's fault somehow. Just goes to show that nature does what nature wants.
Pro tip: since scientists are now estimating there might be as many as 500 Orca's in the Gulf, might want to think twice about wearing a black or brown colored wetsuit.
Also
Simply shutting down PCs at night can save a company with 10,000 PCs over $260,000 a year and 1,871 tons of carbon dioxide emissions, the report says.
$260k? Heck, that's probably half the cost of what Los Federales will nail them for regarding the CO2 output. I wonder if the folks in Los Federales shut theirs down?
But, too much fear from Los Federales, so, let's bring on the happy, OK?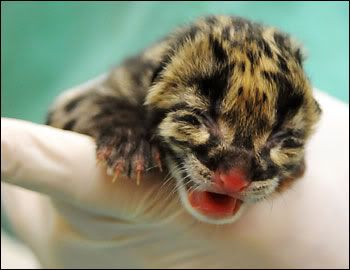 If you liked my post, feel free to subscribe to my rss feeds.