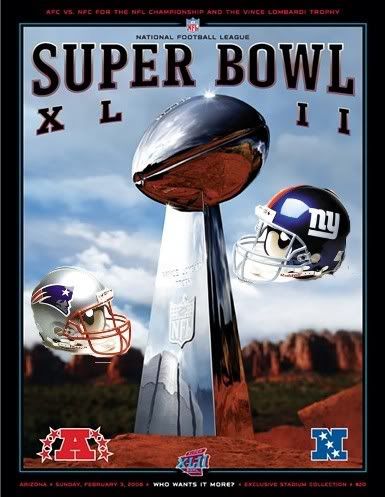 10 straight on the road. Giants 23 – Packers 20
An excellent, hard fought game, congratulations to Brett Favre and the Green Bay Packers for an excellent season.
My heart was in my throat that kick in OT. Now I have to go spend some money on some Giants Super Bowl merchandise!
BTW, I predicted Giants by 4 over at Sister Toldjah's and The Gun Toting Liberals. Close!

If you liked my post, feel free to subscribe to my rss feeds.