Jim at bRight & Early has a few warning labels for presidential candidates
Many people got a laugh out of the Wacky Warning Label Contest where the winning label advised, "Danger: Avoid Death". That got me thinking, shouldn't there be warning labels applied to the 2008 presidential primary candidates? Here are a few to get you started. Leave yours in the comments and I'll try to move them here as I get the chance.
Rather then writing them here, I am going to leave mine in Jim's comments. Go leave yours.
Well, one sign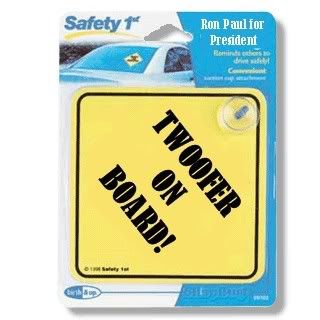 If you liked my post, feel free to subscribe to my rss feeds.