Morning, y'all, Jebediah here, and I must say, seems as if 'ole Lizzy Edwards has a wee bit of a problem with Southerners
RALEIGH, N.C. – Elizabeth Edwards says she is scared of the "rabid, rabid Republican" who owns property across the street from her Orange County home – and she doesn't want her kids going near the gun-toting neighbor.

Edwards, the wife of Democratic presidential candidate John Edwards, particularly recalls the time neighbor Monty Johnson brought out a gun while chasing workers investigating a right of way off his property. The Edwards family has yet to meet Johnson in person.

"I wouldn't be nice to him anyway," Edwards said in an interview. "I don't want my kids anywhere near some guy who when he doesn't like somebody, the first thing he does is pull a gun out. It scares the business out of me."
Wow, such a compassionate liberal. She doesn't even know the guy, never met him, but has decided that she wouldn't be nice to him anyway. Such neighborly actions. Even throws in some slurs. Read on
Edwards views Johnson as a "rabid, rabid Republican" who refuses to clean up his "slummy" property just to spite her family, whose lavish 28,000-square-foot estate is nearby on 102 wooded acres.

Johnson said he has lived his entire life on the property, which he said his family purchased before the Great Depression. He said he's spent a lot of money to try and fix up the 42-acre tract.

"I have to budget. I have to leave within my means," Johnson said. "I don't have millions of dollars to fix the place."

"I thought he was supposed to be for the poor people," Johnson said. "But does he ever socialize with any poor people? He doesn't speak to me."
Well, I had the pleasure of listening to Monty Johnson talk to Bill Lemay on WPTF here in Raleigh. Want to know what he had to say?
Well, for one thing, he says that the Edwards cut down massive amounts of trees, which were taken out by the truck load. So much for the environmentally friendly Edwards'.
He also said that he had not pulled out a gun, as reported by the media.
And, get this: his property taxes, which had been $5,000 a year, have now double. So much for a moving in present from the Edwards'.
He also says he plans on keeping his Giuliani sign out on the lawn till election day.
Figures liberals would act in such a way. Not like Mr. Johnson hasn't lived there his whole life, and now has to listen to some rich liberals whine at him.
Finally, I have to wonder why Lizzy has to go out and have some PC to announce this. Not elitst at all, eh?
GOP Bloggers: After John Edwards built his new mansion, it became clear which of his alleged two Americas he belongs to…..
Here's the nutty left wing perspective, which is just so civil and polite.
Update from WT: C.A. Marks kicks it up a notch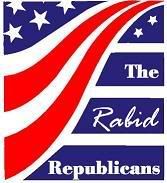 Time for a new blogroll?
Kim at And Rightly So! doesn't think much of My Little Silk Pony and his little stunt at a nursing home.
Trackposted to Outside the Beltway, Right Pundits, Blog At MoreWhat.com, Perri Nelson's Website, The Random Yak, basil's blog, The Pet Haven Blog, The Amboy Times, Conservative Thoughts, , Rightlinx, Right Celebrity, The Crazy Rants of Samantha Burns, Blue Star Chronicles, The Pink Flamingo, Planck's Constant, CORSARI D'ITALIA, and Dumb Ox Daily News, thanks to Linkfest Haven Deluxe.

If you liked my post, feel free to subscribe to my rss feeds.