On this Labor Day, it's a sad day. One of TV's biggest icons, and a man who showed us nature in all her glory, Steve Irwin, died yesterday (our time)
Steve Irwin, the hugely popular Australian television personality and conservationist known as the "Crocodile Hunter," was killed Monday by a stingray while filming off the Great Barrier Reef. He was 44.

Irwin was at Batt Reef, off the remote coast of northeastern Queensland state, shooting a segment for a series called "Ocean's Deadliest" when he swam too close to one of the animals, which have a poisonous bard on their tails, his friend and colleague John Stainton said.

"He came on top of the stingray and the stingray's barb went up and into his chest and put a hole into his heart," said Stainton, who was on board Irwin's boat at the time.
A great environmentalist and person. So, raise a stein, mateys!
[gv data="6HgHhHNC92M"][/gv]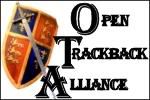 Send a trackback to this post, but don't forget to link it.

If you liked my post, feel free to subscribe to my rss feeds.