It's that time of the week again! Do you have an interesting post you want to share with everyone? The official Surrender Monkey of the Democratic Party says to do what the Lefties don't, since they all have the same talking points: link it!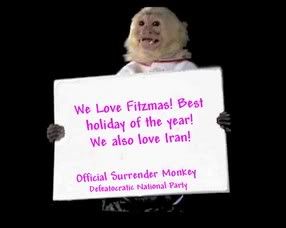 Too bad that Fitzmas will not be coming anytime soon, as Captain Ed points out from this article:
Rove "testified voluntarily and unconditionally at the request of Special Counsel Patrick Fitzgerald to explore a matter raised since Mr. Rove's last appearance," Luskin said in a statement. "Mr. Fitzgerald has affirmed that he has made no decision concerning charges."

According to Luskin, Fitzgerald has advised that Rove is not a target of the investigation [emphasis mine — CE]. A target is someone likely to be indicted.
Woops! Also, the Libs are pissed off that a lot of their House Critters are supporting Iranian Freedom.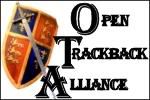 Send a trackback to this post, but don't forget to link it.

If you liked my post, feel free to subscribe to my rss feeds.