Wait, doesn't the climate cult tell us that having kids is Bad for 'climate change'? What this is really about is attempting to create an "absolute moral authority" moment
A growing force in the climate movement: Moms

Many of you write to us and tell us about your feelings of powerlessness in the face of a global climate catastrophe (LOL). That sentiment is giving rise to a small but potentially potent force in the climate movement: moms, who have been catapulted into action by the hazards facing their children.

In Brooklyn, moms are taking aim at the world's biggest asset manager, BlackRock. (but, not giving up their own big carbon footprints)

In Phoenix, Pittsburgh and Denver, moms are pushing lawmakers in Congress for climate legislation. (failing to understand that it will take their money and freedom)

In London, Lahore and Delhi, moms are pushing their governments to clean up the air from the very pollutants that warm the planet. (CO2 is not a pollutant. Granted, fossil fueled vehicles can create smog)

Chandra Bocci, mother of a 4-year-old in Brooklyn, summed up her motivation this way: "I want to be able to say to my kid, 'We're trying to do something.'" (OK, make your own life carbon neutral, rather than forcing your Beliefs on Everyone Else)
I'll let you in on a little blogging secret: when it comes to certain articles, I do not necessarily know where it's going, just a guess. I read the headline and the blurb at news sites, and it points me. I may not have read more than a paragraph or two before starting the post, because I typically know where this will go, after doing this for 17 years, and reading news articles, online and in the newspapers, for most of my life. I have a good grasp what the news is trying to do. And sometimes I read the whole thing first. This time? Just the headline and blurb. When I wrote at the beginning about absolute moral authority I thought the NY Times would be more circumspect. Nope
Of course, many climate groups have long been led by women who happen to be mothers. But what I'm referring to here are groups that deliberately deploy mom moral authority. Grief and rage drive them and, as Bocci put it, "a desperation as moms of young kids."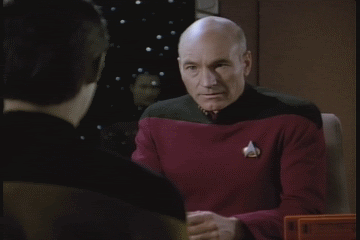 So, see, because they're Moms, you must Do As They Say. Period. Go to your room. Do the dishes. Brush your teeth. Give your money and freedom to government.
Thing is, moms are never just moms. Some are climate scientists who call themselves Science Moms, and who have created tip sheets and online videos to help others grasp the science. "As scientists and moms, we want to provide other moms the climate change information and the resources they need," said Melissa Burt, an atmospheric scientist at Colorado State University and a co-founder the group. "Moms are worried, overwhelmed and anxious about the climate crisis, and the way to push through the anxiety is by taking action."
Because they've joined a cult you must practice what they preach.
Several of the members of Sunrise Kids said they felt consumed by the climate crisis once they became parents. They found individual action, like composting, to be inadequate. They turned to each other to take on what Fontes, mother of a 2-year-old and another due soon, called "the levers of power."

"We are a mostly white, middle to upper class group based in Brooklyn," she said. "This is a constituency that has access to power and resources and has a responsibility to take action."
Who's surprised?

If you liked my post, feel free to subscribe to my rss feeds.