Law professor David A. Super at Georgetown thinks this is a fantastic idea. I agree, because this would show just how out of touch Biden and the Democrats are from reality, what with rising inflation, energy prices, gas prices, food prices, etc, along with a war in Ukraine, and COVID still around
Biden should put climate change front and center in State of the Union

President Biden's State of the Union address next week will surely focus heavily on Vladimir Putin's unprovoked aggression against Ukraine. Much of this likely will involve immediate responses to the current crisis. The president also, however, has the opportunity to address the long-term problem of aggressive dictatorships propped up by oil revenues despite otherwise moribund economies. As long as they remain heavily dependent on fossil fuels, western democracies will keep dutifully funding the war machines of Russia and its ilk.
There were no wars before fossil fuels, you know
Biden has the opportunity to chart a bold future for the country, simultaneously unleashing the innovation to revitalize our economy, seizing the world lead in a crucial area of technology, defunding petroleum-fueled despots, and demonstrating an idealism that can win admiration around the globe.

He can achieve all of this by declaring that this country will be the world's leader in combatting climate change.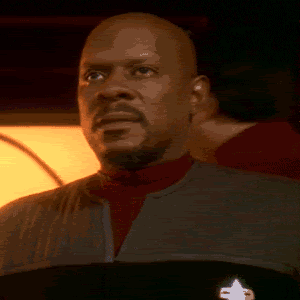 Lots of cult blather, which fails to mention whether David has given up his own use of fossil fuels
Finally, dedicating our country — now — to becoming world leader in combatting climate change could reawaken idealism and national pride at a time when both are sorely needed. With polls indicating growing pessimism about whether future generations will enjoy the same opportunities that we did, an earnest, focused effort to slow climate change is something concrete we can do for our children and grandchildren. By moving aggressively now, we can avert some of the worst harms that otherwise would occur.
Go ahead, push this, because we all know that Doing Something about 'climate change' is popular in theory, but, not practice. People might consider it if the economy wasn't tits up, thanks to China's coronavirus, then Joe's ineptitude. Please, Joe, give this speech, it'll make the midterms even that much more of a blowout.

If you liked my post, feel free to subscribe to my rss feeds.