Did he get on a fossil fueled private jet or fossil fueled mega-yacht afterwards?
Satire 'Don't Look Up' Gave Six Months To World Destruction By Comet; Leonardo DiCaprio Puts 9-Year Ticking Clock On Climate Crisis

Perhaps no film on his list of narrative star vehicles has subject matter as near and dear to Leonardo DiCaprio as Don't Look Up, the star-studded Adam McKay-directed Netflix satire that substitutes a metaphorical comet in place of the toll that the climate crisis is taking on the planet.

Since his Oscar-winning turn in The Revenant, DiCaprio has done in-person Deadline interviews for all his awards-season films. Because of Omicron, this one was done by phone. Here, DiCaprio assessed everything from awards season to moviegoing in the age of Covid, and yes, the real danger of global warming for those who missed the symbolism. (big, big snip through lots of stuff, including other climate cult yammering)

DICAPRIO: I've had two great passions in my life. That has been acting, and the protection of the natural world and getting the message out about the climate crisis. I've had a foundation for 20 years. I got to go to Glasgow. I got to see world leaders make some pretty substantial commitments, but much like this movie, there is a ticking clock. I think there's a worldwide sense of anxiety about the fact that the powers that be, the private sector, governments, are not making the transition fast enough. We literally have a nine-year window.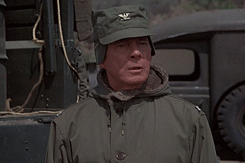 How much in the way of fossil fuels was used to make Don't Look Up? How much to film the upcoming Dicaprio movies? I'll believe that it's a crisis when the people who tell me it's a crisis act like it's a crisis in their own lives. What will Leo have to say when everything is fine in 2031?

If you liked my post, feel free to subscribe to my rss feeds.