…is Freedom, you might just be a Patriot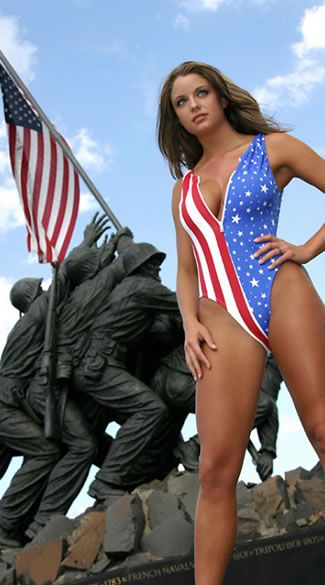 Why do we say "Never Forget"?
We remember the patriotism of 9/11, and the days after. We remember the heroism of so many. Think of all the firefighters who rushed into the Towers to help, even as people streamed down the same stairwells. The police and paramedics who rushed to the scene. The doctors, nurses, and other medical personnel who worked to save so many. The citizens who helped others. And all the first responders, along with the military folks, at the Pentagon. The average citizens on Flight 93, who said "Let's Roll!" and took the plane down before it could completely its jihadi mission. The NY Times editorial board has a very nice piece on remembering.
One thing that we often forget is the actual horror of the day, the terror. We forget things like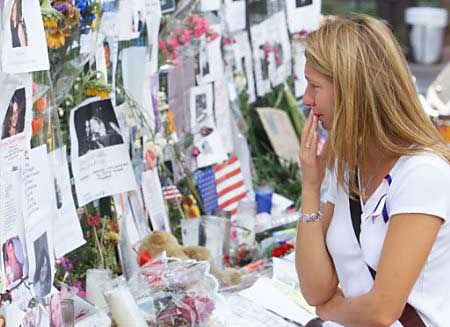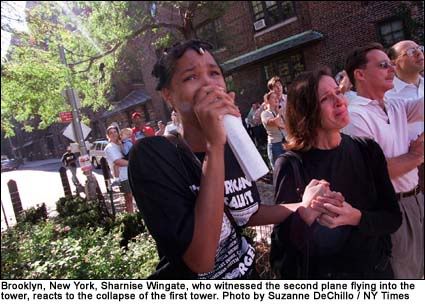 But, do we truly, truly remember the horror?
Nothing encapsulates the terror of the day like people falling from the Towers. Live video showed people hanging on to the side of a skyscraper, so high up that no one could possibly save them. And it showed them falling. Some lost their grip. Some jumped. Think about that. How bad does it have to be that someone would jump from over 50 stories up?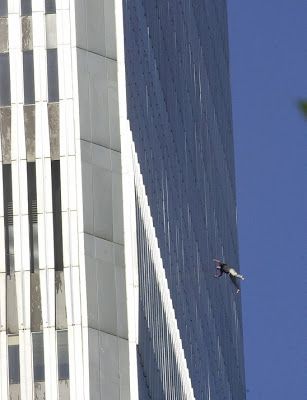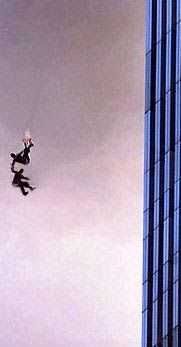 The networks quickly stopped showing this on the day, and limited photos and videos in the days after. Some things are just too much to bear. And they certainly did not show things like this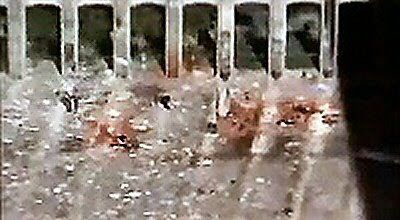 You are seeing what you think you're seeing.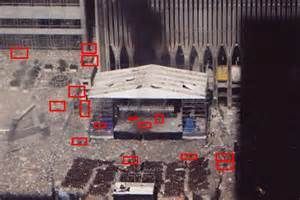 Someone figured out that there are bodies and body parts in every red box. The rips in the canopy aren't all from falling debris. Some are from people.
There's also the long video The Falling Man. And 102 Minutes That Changed America. There's a scene where you are viewing the courtyard at the WTC, listening to an elevator music version of Billy Joel's She's Always A Woman, and you hear thumps. Those are people.
There are even more horrible pictures from the day, those of the people who actually hit. That horror we can avoid. But, while we should always remember the heroism of the day, the coming together, we shouldn't forget the horror, the despair, the terror. Because the people who did this have not gone away. They are still around. Radicalization is still around. And they'd do it again if given a chance.

If you liked my post, feel free to subscribe to my rss feeds.