Another day, another prognostication of Doom from the Cult of Climastrology
Medical journals warn climate change will cause 'catastrophic harm to health'

More than 200 of the world's leading health journals banded together over the weekend to release a joint statement imploring global leaders to cut greenhouse gas emissions to mitigate climate change, which they say is the greatest threat to public health.

Published Saturday in the Lancet, the British Medical Journal, the New England Journal of Medicine, the Medical Journal of Australia, the Chinese Science Bulletin and the National Medical Journal of India, among other publications, the statement warns that the continued buildup of greenhouse gases in the earth's atmosphere will lead to "catastrophic harm to health that will be impossible to reverse."

"Health is already being harmed by global temperature increases and the destruction of the natural world, a state of affairs health professionals have been bringing attention to for decades," the joint statement reads. "The science is unequivocal: a global increase of 1.5° C above the pre-industrial average and the continued loss of biodiversity risk catastrophic harm to health that will be impossible to reverse. Despite the world's necessary preoccupation with Covid-19, we cannot wait for the pandemic to pass to rapidly reduce emissions."
Well, have at it. All you Warmists who believe in this can easily do a lot of things to reduce your own carbon footprints. Funny that the statement fails to show that Mankind is mostly/solely responsible for the current Holocene warm period, fails to mention how the members have reduced their own carbon footprints, nor mentioned the benefits of a warmer climate than a cooling one. Mankind has never progressed as fast as during the current warm period, and has tended to do much better during the warm ones than the cool ones.
The joint statement comes a little over a month before the representatives of world governments are scheduled to converge in Glasgow, Scotland, for the United Nations climate summit known as COP26.

"Ahead of these pivotal meetings, we — the editors of health journals worldwide — call for urgent action to keep average global temperature increases below 1.5° C, halt the destruction of nature, and protect health," the joint statement says.
In other words, they want Government to force compliance on citizens. I wonder how surprised they'll be when the government restrictions hit their own lives?
Global average surface temperatures have risen by 1.2 degrees Celsius since the dawn of the Industrial Revolution. If no further action is taken to curb greenhouse gas emissions, temperatures are predicted to rise by as much as 3.1 degrees Celsius by the year 2100.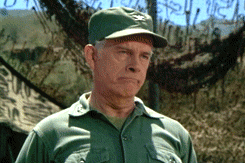 As the new statement from the health journals attests, for those in the medical profession the effects of climate change are being felt today and show the urgent need to prevent further warming.

"Health professionals have been on the frontline of the Covid-19 crisis and they are united in warning that going above 1.5C and allowing the continued destruction of nature will bring the next, far deadlier crisis," Fiona Godlee, editor in chief of the British Medical Journal, said in a statement. "Wealthier nations must act faster and do more to support those countries already suffering under higher temperatures. 2021 has to be the year the world changes course — our health depends on it."
More bull cookies. Also, these 1st World warmists thinking that 3rd world nations full of black and brown people cannot take care of themselves without the helpful hand of government. Rather racist thinking.

If you liked my post, feel free to subscribe to my rss feeds.