I tried to avoid getting involved with the whole "Ida was your fault!" stuff, but, this one is a little crazier than most
Ida turns New York City into a front line of extreme weather supercharged by climate change

After Hurricane Ida battered the southern US states, its remnants lashed the northeast on Wednesday night, transforming New York City into a danger zone Thursday morning. Ida dumped record-shattering amounts of rainfall on Central Park and the subway was inundated with fast-moving floods, knocking nearly the whole system out of operation. The neighboring city of Newark, New Jersey, saw the heaviest single day of rain on record.

These are the kinds of scenes that scientists say the world will see more of because of human-caused climate change.

Officials in New York appeared totally caught off guard by the floods. Meteorologists — who knew storms and floods were on their way, even roughly how much rain would fall — were surprised at the storm's pace. (big snip)

Globally, extreme rainfall events — including those in Germany and China in recent months — are becoming more common because of human-caused global warming, scientists say.

A recent UN climate report said that "the frequency and intensity of heavy precipitation events have increased since the 1950s over most land area."
Scientists are saying? That means nothing. Are they proving? And are they proving that these are mostly/solely being caused by the actions of mankind? Can we prove that this is different than during the previous Holocene warm periods? Hurricanes are not getting bigger and more frequent, they are not truly dropping more rain. It may seem like it, because we have better tracking of storms than 30-40 years ago. As for rain, well, storms happen. They always do. Oh, and, apparently, winter weather from heat trapping gases
Climate crisis likely creating extreme winter weather events, says report

The climate crisis has not only been leaving deadly heatwaves and more destructive hurricanes in its wake, but also probably creating extreme winter weather events, according to a new report released on Thursday by the American Association for the Advancement of Science's journal Science. (snip)

The new report, titled Linking Arctic variability and change with extreme winter weather in the United States, has helped to clarify that connection.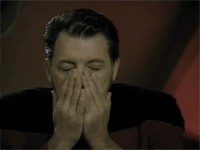 No need to read more, it's the same old same old. Though they do seem to be getting ahead of this talking point well before winter is here. Though they did have some crazy winter weather in the Southern Hemisphere. How is the Artic causing big winter weather there? I'm sure they'll have some sort of doomsday cult Excuse for that.

If you liked my post, feel free to subscribe to my rss feeds.