Would this be the class of scientists who aren't shady and the ones who fraudulently obtain documents? That would be Peter Gleick, who authors this piece on climamoonbattery
The climate crisis will create two classes: those who can flee, and those who cannot

A few years ago, after I gave a talk on water and climate change, I had an Arizona rancher come up and ask me if there would be enough water in the future for their livestock or if they should sell out and move north. This week, I received an email from a retiring doctor, who, acknowledging both their privileged economic situation and the personal nature of the decision, nevertheless asked if it "would it be more advantageous/safe to consider moving to coastal Oregon or Washington, rather than staying in southern California" because of rising seas, extreme heat and the growing threat of wildfires. At an Independence Day party this weekend, a couple asked me if they should move from Colorado to Michigan because of growing drought and water shortages in the western US.

I get these questions regularly and am both encouraged and dismayed by them. Encouraged because it suggests that the message about climate risks is finally getting out and people are beginning to reflect on the personal implications of those risks. Dismayed by the realization that the climate crisis is going to produce two classes of refugees: those with the freedom and financial resources to try, for a while at least, to flee from growing threats in advance, and those who will be left behind to suffer the consequences in the form of illness, death and destruction.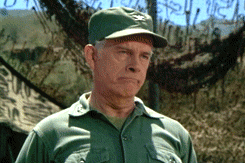 Worldwide, nearly 700 million people now live in low-lying coastal zones vulnerable to sea-level rise and coastal storms. That number could reach a billion by 2050. Island nations like the Maldives, Seychelles, Kiribati and others could be completely wiped out by rising seas and storms. Even a rise of only a meter (39in), almost certainly unavoidable now, will displace millions of people in Florida and along the Gulf coast, causing trillions of dollars in damages and property loss.
Weird how so many big shot Warmists continue to move near the coasts, eh? 39 inches is, of course, over 3 feet of sea rise, which Gleick is alluding to happening in 30 years, when we haven't had that in over 150 years of the Modern Warm Period. This is what they call "science".
How bad will it get? I don't know because I don't know how long our politicians will dither before finally dealing with the climate crisis. I don't know because there are natural factors that could slightly slow or, more likely, massively speed up, the rate of change, causing cascading and accelerating disasters faster than we can adapt. But we know enough now to invest in reducing the emissions of climate-changing gases and to begin to adapt to those impacts we can no longer avoid. These changes are coming and the costs, especially to those left behind, will be beyond anything our disaster management systems have had to deal with in the past.
Doooooooom! Wankers.

If you liked my post, feel free to subscribe to my rss feeds.