Let's start with Excitable Bill, who's developments use massive amounts of energy all around the world
Bill Gates Sounds Alarm On Bitcoin's Energy Consumption–Here's Why Crypto Is Bad For Climate Change

As bitcoin pushes toward new highs, billionaire philanthropist Bill Gates is sounding an alarm on the cryptocurrency's strikingly high carbon footprint–which is only bound to worsen as mainstream adoption of the world's largest cryptocurrency soars as expected.

"Bitcoin uses more electricity per transaction than any other method known to mankind," Gates told the New York Times in a recent interview, calling himself a "bitcoin skeptic," and adding that "it's not a great climate thing."
Now tell us about the carbon footprint of all the computers using Microsoft Windows. Oh, and Bill's CF for his mega mansion, private jets, and so forth
Is Climate Change Making Allergy Season Worse? These Scientists Think So

During allergy season, some unfortunate souls spend a disproportionate part of their time experiencing some or all of the above. In the US alone, more than 50 million people are allergy sufferers.

Now scientists say climate change could be causing allergy season to start earlier and last longer.

A team of researchers from institutions across the US has reviewed data relating to pollen trends from 1990 to 2018. The conclusions they came to were that pollen is present in the air 20 days sooner than it used to be and at significantly higher concentrations – as much as 21% up.
OK, compare this, if we're doing science, to not only the rest of the Modern Warm Period, but previous Holocene warm and cool periods. Heck, how about during the slight cooling from the mid 40's to the late 70's. Seriously, there's nothing unusual at all about a Holocene warm period having trees bloom earlier. Now, though, we have climahysteria
Young people seeking to change federal policy on climate change try new tactic

(a couple paragraphs of the kiddies losing their climacase)

Evidence in the case shows that federal officials' "actions (or inaction), such as coal leasing, oil development, fossil fuel industry subsidies, and the setting of fuel efficiency standards for vehicles" are violating the youths' rights, their lawyers said in a federal court filing in Oregon. The youths "merely seek justice for the injuries they are suffering at the hands of their government," and a judicial declaration of illegality would be a major step forward, the filing said.

The lawyers also urged the Biden administration to abandon the "scorched-earth tactics" of President Donald Trump's administration, which fought the suit for four years, and to negotiate a settlement "based on technically and economically feasible solutions to the climate crisis."
I have an idea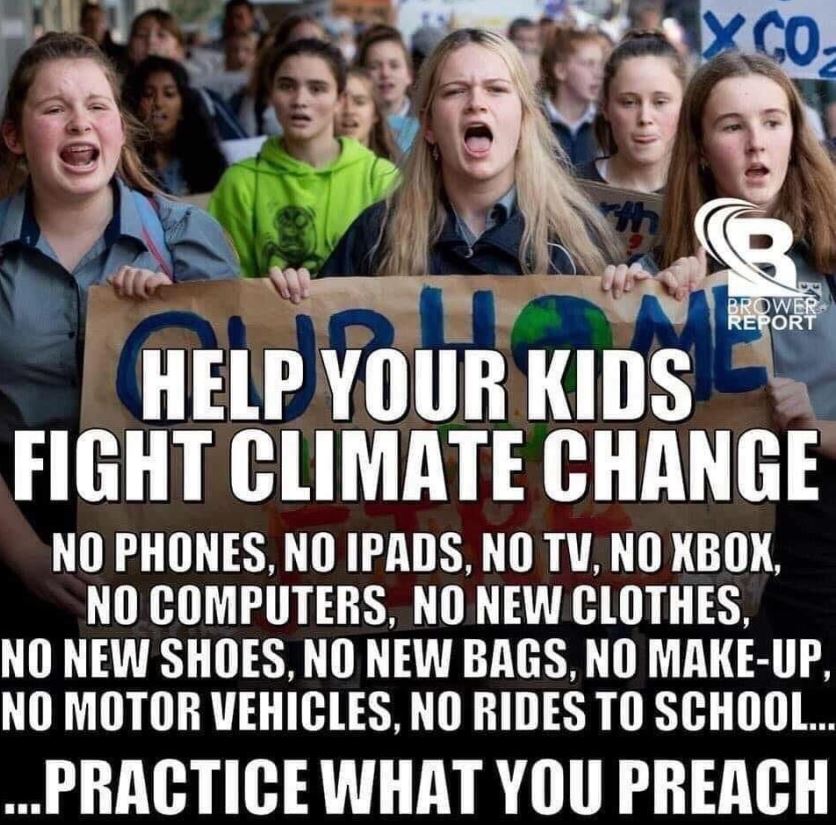 If you liked my post, feel free to subscribe to my rss feeds.