Wait, I thought the climate cultists were saying that climate change is already here? No? Doom is actually on the horizon?
Climate Change Will Be Sudden and Cataclysmic Unless We Act Now

The speed and scale of the response to COVID-19 by governments, businesses and individuals seems to provide hope that we can react to the climate change crisis in a similarly decisive manner – but history tells us that humans do not react to slow-moving and distant threats.

Our evolution has selected the "fight or flight" instinct to deal with environmental change, so rather like the metaphor of the frog in boiling water, we tend to react too little and too late to gradual change.

Climate change is often described as global warming, with the implication of gradual changes caused by a steady increase in temperatures; from heatwaves to melting glaciers.

But we know from multidisciplinary scientific evidence – from geology, anthropology and archaeology – that climate change is not incremental. Even in pre-human times, it is episodic, when it isn't forced by a human-induced acceleration of greenhouse gas emissions and warming.

There are parts of our planet's carbon cycle, the ways that the earth and the biosphere store and release carbon, that could trigger suddenly in response to gradual warming. These are tipping points that once passed could fundamentally disrupt the planet and produce abrupt, non-linear change in the climate.
So, doom all of a sudden
Is it Time to Declare a Climate Emergency?

At what stage, and at what rise in global temperatures, will these tipping points be reached? No one is entirely sure. It may take centuries, millennia or it could be imminent.
So, they have no clue despite telling us that Doom was coming very soon or already here? Huh
Breaching these tipping points would be cataclysmic and potentially far more devastating than COVID-19. Some may not enjoy hearing these messages, or consider them to be in the realm of science fiction. But if it injects a sense of urgency to make us respond to climate change like we have done to the pandemic, then we must talk more about what has happened before and will happen again.

Otherwise we will continue playing Jenga with our planet. And ultimately, there will only be one loser – us.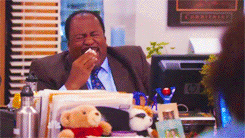 If it's such a concern, why are almost no Cult of Climastrology member practicing what they preach?

If you liked my post, feel free to subscribe to my rss feeds.