Yeah, yeah, we know all about what you do daily. Taking long showers, using more than two sheets, having sausage with your breakfast, driving your fossil fueled vehicle to work, having a burger for lunch. All your fault!
Climate Change Is Turning Cities Into Ovens
A new model estimates that by 2100, cities across the world could warm as much as 4.4 degrees Celsius. It's a deadly consequence of the heat-island effect.
Whoa, whoa, is the Cult of Climastrology attempting to hijack the Urban Heat Island effect, the notion that urban areas will be warmer than the surrounding countryside simply because all that metal, glass, concrete, and so forth hold more heat? Yes, that is anthropogenic, but, it is not global
WHICHEVER SIDE OF the subjective city-versus-rural debate you're on, the objective laws of thermodynamics dictate that cities lose on at least one front: They tend to get insufferably hotter, more so than surrounding rural areas. That's thanks to the urban heat-island effect, in which buildings and roads readily absorb the sun's energy and release it well into the night. The greenery of rural areas, by contrast, provides shade and cools the air by releasing water.

Climate change is making the urban heat-island effect all the more dire in cities across the world, and it's only going to get worse. Like, way worse. An international team of researchers has used a new modeling technique to estimate that by the year 2100, the world's cities could warm by as much as 4.4 degrees Celsius on average. For perspective, that figure obliterates the Paris agreement's optimistic goal for a global average temperature rise of 1.5 degrees C from preindustrial levels. In fact, the team's figure more than doubles the agreement's hard goal of limiting that global rise to no more than 2 degrees C.
That would mean a rise of 7.92 Fahrenheit in Big Cities. Oh, right, in 2100, so, if we implement taxes and control your life and choices, we can stop that
Mora likens the simultaneous risks of climate change and the heat-island effect to having to battle two foes at once. "Dealing with climate change is like getting into a fight with Mike Tyson," he says. "With the heat-island effect that these guys just documented here, that is now like bringing Jackie Chan on top of Mike Tyson. So now you gotta face those two guys—there is just no way for people to cope with this."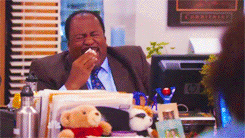 With the arrival of the Biden administration, the US could even revive the New Deal's Civilian Conservation Corps, putting people back to work greening up cities. That'll be especially critical in communities of color and low-income neighborhoods, which tend to be less green and thus more likely to suffer from the heat-island effect, a consequence of racist housing policies.
Why not just tear most of them down to minimize the UHI? Go back to living in huts.

If you liked my post, feel free to subscribe to my rss feeds.