Well, I'm sure anything but measures that hurt their own lives
New Zealand readers say 'everything' must be prioritised in battle against climate change

After prime minister Jacinda Ardern declared a climate emergency this month, we asked you what New Zealand should prioritise to meet its climate change goals.

The responses varied widely, although there was broad consensus that more needed to be done to reduce emissions from agriculture and transport. Some of you argued for better urban design, while others advocated the introduction of a carbon tax, investment in renewable energy and more sustainable housing, efforts to reduce plastic waste and an increase in the planting of native trees.

Many of you also urged Ardern to exhibit the same leadership she showed during the Covid-19 crisis, to be brave in making decisions and honest with New Zealanders about the changes required to meet her government's goals.

Here is a selection of your answers:
Most of the answers are about Government needs to do something, not about "hey, I'll happily give up my own use of fossil fuels and make my life carbon neutral. Sure, I'm good with paying a lot more for energy and all goods and services. Sure, I'm good with rolling blackouts. Yes, I think we should stop all fossil fueled flights from coming to New Zealand with vacationers and goods. Sure, we should stop all fossil fueled ships that bring goods to New Zealand."
Like the rest of the world it [NZ's climate response] needs to do everything. Climate change is complex and there's no easy fix. The solution is to reduce emissions across the board, and that means moving away from a lifestyle based on individual "success" to one based on collective wellbeing. That means bigger government, with more regulation and a stronger influence on what people and businesses do. It means a fairer distribution of wealth, better education, better public facilities (including transport), more emphasis on quality of life and less on material wealth, less "development" and more "conservation". To put it simply, less greed and more sharing. It means changing society, and you can't do that by focusing on one or two things.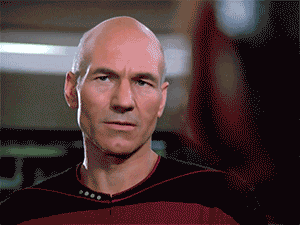 Early on, when I started blogging, plus yapping on chat boards, people said I was crazy for saying that 'climate change' had little to do with science and everything to do with far left politics. I've told skeptical scientists and such that their focus on disproving the crazy science of the Cult of Climastrology was a waste, because this isn't about science, and no matter what, Warmists will find a way. This is about politics.

If you liked my post, feel free to subscribe to my rss feeds.