Why am I doubting that most Warmists watch these types of shows, since they are positive and upbeat and tend to discuss God and Christianity and Christmas and Jesus, all those things the climate cultists do not like. But, the cultists want to attempt to scare the heretics
Is climate change coming for the Christmas rom-com?

It's December, which means 'tis the season for drinking giant mugs of hot cocoa, making piles of gingerbread cookies, and lots and lots of ice-skating – at least, it does if you're a character in one of this season's many holiday rom-coms. Even in 2020, the end of the year still brings a deluge of festive romances, complete with totally believable plot lines (in The Princess Switch 2: Switched Again, Vanessa Hudgens plays not two but three (!) identical women romping through a fictional European country) and final-act kisses under the mistletoe.

Oh, and snow. Piles and piles of snow.

Despite our overheating planet, the weather forecast in most holiday-themed movies remains largely unchanged. Couples meet cute while wrapped in layers of flannel and cashmere. Nevermind the fact that the world has already warmed 1.2 degrees Celsius since pre-industrial times and 2020 is on track to be the third-hottest year on record: In the world of Christmas Town, Holidate, and Christmas Ever After, romance – and snowy winters – are alive and well.
Personally, I'd prefer a good zombie or horror or scifi movie or TV show, some Survivor and The Amazing Race, but, that's me. Lots of people, let's be honest, mostly the ladies, like the movies on Hallmark and such, right?
Granted, Christmas rom-coms provide escapism in more ways than one. Hallmark, Lifetime, and Netflix are already selling a fantasy in which small-town America is thriving, most women work as novelists or bloggers, and the worst personality trait possible is to be a Christmas "grinch." Climate change adds yet another dimension: While these movies' fanciful, snowy backdrops might have once faded into the, well, backdrop, they're increasingly hard to ignore in a time when so much of our lives are defined by extreme weather events.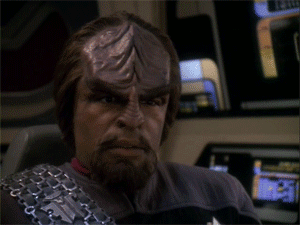 According to an analysis by the nonprofit research group Climate Central earlier this year, rising temperatures are shrinking snowfall in many areas of the country, particularly during fall and spring; Chicago, a snowy bastion of the Christmas genre, now sees around 4 fewer inches of winter snow than in the 1970s. Sledding, skiing, and outdoor ice-skating — the best activities to do with a romantic partner who looks like a J. Crew model! — may all be in jeopardy as temperatures rise.
You mean back when the media hysterics were scaremongering about a coming ice age?
As the climate warms, these fake snow-making techniques will be on the rise — and so will the chasm between our treasured festive romances and reality. Granted, it can feel kind of good to travel into a winter wonderland that's as devoid of climate change as it is of the restrictions (and masks!) of COVID-19. (Amid today's lockdowns, just a quick scene of an indoor, poinsettia-filled holiday party filled me with aching wistfulness.) But will we still be watching these blizzard-filled flicks in 2030? Or 2050? Or will they start to feel too much like fantasy — a nostalgic imprint of the world that came before?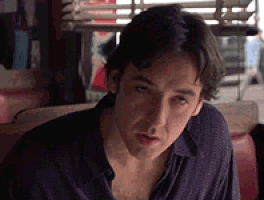 If you liked my post, feel free to subscribe to my rss feeds.