Does this kind of thing play to anyone beyond the hardcore Cult of Climastrology membership? Is there anyone who's not one and goes "hey, you're right"?
The US withdrawal from the Paris climate accord is a racist act
The Paris agreement threw a lifeline to millions of people of color facing a premature death. Trump is tearing that away
The subhead kinda says it all for the unhinged tool uber-crazy part, right?
It's official – in 100 days the United States will formally withdraw from the Paris climate agreement. The impact of Donald Trump's decision, taken three years ago, is already being felt by environmental justice communities.

Racism is the driving force behind why certain people and places face disproportionate environmental exposure to toxic substances, adverse climate change effects, Covid-19 infections and deaths. This raises the question: was withdrawing from the Paris agreement also a racist decision? How will this morally incomprehensible policy change affect Black, Latinx, Indigenous and other communities of color?
It's weird that People Of Color face these things mostly in Leftist run cities, eh? And, BTW, most Latinos despise being called Latinx, a word that uber-white Modern Socialists (UWMS) came up with. This also goes to uber-White Modern Socialists thinking that these … would it be too much to say at least a billion?…POC world wide cannot survive without the helpful hand of UBMS.
After the US withdrawal was announced, I participated on a group call to identify spokespeople knowledgable on the economic consequences of the US withdrawal. No one mentioned the impact on people, particularly people of color. I pointed out this oversight again on the call with the reporter but quickly realized they weren't interested.
What impact? The US never really did anything after Obama signed the document, which was designed to skip the duly elected Legislative Branch. Why don't the other nations step up and do more? Oh, right, they're barely doing anything now, with the vast majority failing to hit their won targets
The bad news is that current pledges aren't enough to reduce emissions in line with the goals of the Paris agreement.
And their targets aren't strong enough in the first place, according to climate cultists.
So, ask yourself: if the first group of people in the US to truly benefit from efforts to decrease global warming emissions by participating in the Paris agreement are people of color, what else can we call this but environmental racism and willful neglect?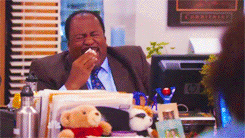 If you liked my post, feel free to subscribe to my rss feeds.