As of this time, the Seattle expansion NHL team doesn't even have a name or logo or anything. But
Amazon to Name Seattle NHL Arena the 'Climate Pledge Arena'

As part of Amazon CEO Jeff Bezos' commitment to climate change, Seattle's new NHL arena will be named Climate Pledge Arena. The arena, which was formerly called Key Arena, is underdoing a major renovation, and Amazon secured the naming rights to the revamped building. Located in downtown Seattle, the 18,100-seat arena will become the home to the NHL's newest team, which has yet to be named and to the Seattle Storm, the city's WNBA team.

According to Amazon, Climate Pledge Arena will be the world's first net zero carbon-certified arena, and it will be powered with 100% renewable energy and generate zero waste from operations and events. For hockey games, the arena will use reclaimed rainwater to create surface ice.

"Instead of naming it after Amazon, we're calling it Climate Pledge Arena as a regular reminder of the importance of fighting climate change," said Bezos.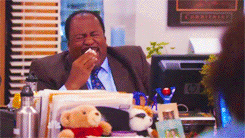 Catchy, eh?
As part of Amazon's climate pledge, the company has committed to be net zero carbon by 2040. The company is starting its climate pledge with $2 billion in initial funding. That money will be used to support companies whose products and services will help advance the transition to a zero carbon economy.

Last September, as part of the climate change pledge, Amazon ordered 100,000 electric delivery vehicles from an electric vehicle start-up, Rivian.
So, what type of power will be used to charge those trucks? Oh, and will patrons of the CCCP, er, CPA, be required to not travel to the arena in fossil fueled vehicles? How about the players? Road games require lots of fossil fuels. Running an arena requires lots and lots of energy, and solar and wind won't cut it.
The NHL has a vastly Republican leaning fan base: can a Seattle team survive with only the liberals from Seattle and surround cities, driving away those in the suburbs and rural areas who vote Republican?

If you liked my post, feel free to subscribe to my rss feeds.