If you've never read the book by Vox Day SJWs Always Lie (there's apparently a follow up now), read it. Really, you only have to get halfway through to understand how to deal with SJWs, which is what the book was focused on, rather than who they are. One of the important points is to never apologize, because SJWs, who also want easy targets, will use that as a reason to go after you more. To demand more. They won't forgive you, just use the apology to come after you, your money, your family, your business, your job
André Leon Talley Says Anna Wintour's Vogue Apology "Came Out of the Space of White Privilege"

André Leon Talley is speaking out about Anna Wintour's message to her staff at Vogue.

In the memo obtained by E! News, the editor-in-chief acknowledged that the publication "has not found enough ways to elevate and give space to Black editors, writers, photographers, designers and other creators."

"We have made mistakes too, publishing images or stories that have been hurtful or intolerant. I take full responsibility for those mistakes," Wintour continued, adding that there are "too few" Black employees at Vogue. "It can't be easy to be a Black employee at Vogue."

"I know that it is not enough to say we will do better, but we will—and please know that I value your voices and responses as we move forward," she added. "I am listening and would like to hear your feedback and your advice if you would like to share either."

Shortly after Wintour's comments appeared online, Talley—who previously worked alongside Wintour as Vogue's editor-at-large and detailed their working relationship in his book, The Chiffon Trenches—spoke out about the apology in a conversation with Sandra Bernhard.
How do you think this went?
Talley then returned to Wintour's message, saying, "The statement that she made, you know, the world of white privilege is complicated."

"The statement came out of the space of white privilege," Talley continued. "I wanna say one thing, Dame Anna Wintour is a colonial broad, she's a colonial dame. She comes from British, she's part of an environment of colonialism."

"I do not think she will ever let anything get in the way of her white privilege," Talley continued. "That announcement was like the man who made the announcement for the NFL."
They'll complain if you don't speak out (and even defriend you), and then insult you when you do. Expect more to come after Wintour and Vogue now. Lady Antebellum decided to change their name to Lady A because they've been assured that the word antebellum, which simply means occurring or existing before a particular war, but was hijacked by people who probably have no clue what it means, is Bad. Now that they've surrendered, the SJWs will come after them more, and, really, is this a thing that concerns country music fans in the least? I doubt any even had a thought on it.
On to gyms
Column: Do CrossFit's troubles reflect wider racism in gym culture?

On Wednesday, Greg Glassman, the onetime gymnast who founded the global workout ministry CrossFit in 2000, resigned as the organization's CEO. In recent weeks, he forfeited his authority to lead by making a series of bigoted statements.

Now CrossFit itself seems to be unraveling. Prominent CrossFit athletes, the faces of the brand, have disavowed Glassman. Reebok, CrossFit's official outfitter, and Rogue Fitness, one of its equipment suppliers, also have broken ties.

More decisive yet, hundreds of affiliate gyms have ended their relationship with CrossFit, announcing their new direction in social media campaigns that declared Glassman and his company cowardly, callous and canceled.
Glassman said dumb things, which are certainly verboten in today's atmosphere, and no amount of apologies would be accepted, people must be destroyed.
The sweeping, consequential protests against racist policing in response have, above all, laid bare the inhumanity of American law enforcement. But the audit hasn't stopped there. Other institutions, from the NFL to health services to media outlets, are facing reckonings over racist attitudes and practices.

And now gym culture.

What's been revealed, so far, is that fitness maestros may maintain such a narrow view of health that those who don't conform to it, including people of color, can come to represent disease themselves.
Huh what? How is one person being an a-hole indicative of "gym culture"? Most of the article is on Crossfit and Glassman, but
"Health and wellness have a racism problem," wrote Erika Nicole Kendall, creator of the blog "A Black Girl's Guide to Weight Loss," on the NBC News site Tuesday. Gyms, she went on, are already fraught with judgment, body-shaming, tribalism, adrenaline and physical peril. Racism can inflect all of this.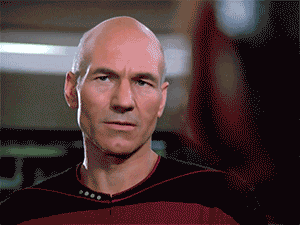 Um, most gyms I've been to the people attempt to cheer on those who have less than ideal bodies. We want to help people get fit. There's a black guy at my gym I've know for a long time, gives me crap because I reuse the soda bottles I buy once in a blue moon as a water bottle. Hey, the bottles stand up better than most super thin water bottles, right? I don't find it as shaming. But, seriously, just read that paragraph again. Being healthy and fit is not only Bad, but racist. And that was the only paragraph that attempts to paint gym culture as racist.
And here's Howard Kurtz
As part of a sweeping reassessment of all things either favorable to the police or upsetting to the black community, the latest target is "Paw Patrol."

That's right. No less an authority than the New York Times informs us that the Nick Jr. cartoon–featuring a squad of canines running around helping other creatures–is too positive toward the cops.

After the show tweeted an appeal for black voices to be heard, the commenters started growling: "Defund the paw patrol." "Euthanize the police dog." "All dogs go to heaven, except the class traitors in the Paw Patrol."
I'd sarcastically say "don't mention X cartoon", but, you do not want to give the Cancel Culture SJWs ideas.

If you liked my post, feel free to subscribe to my rss feeds.