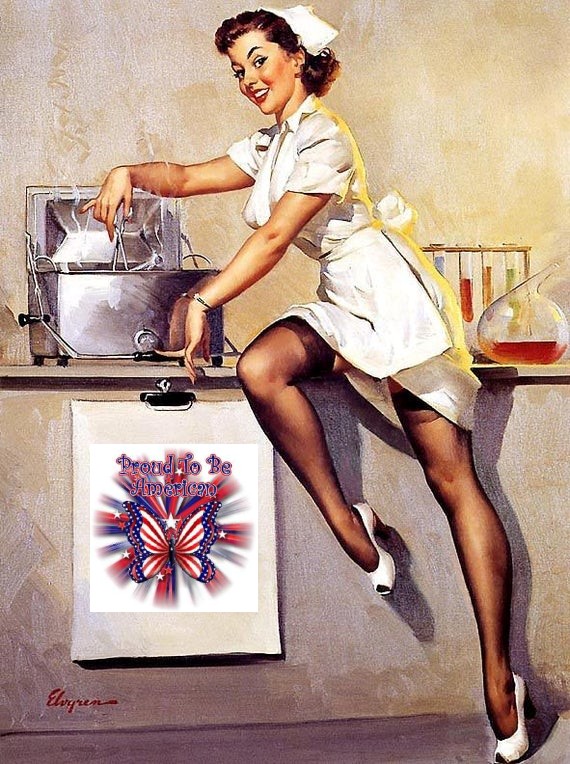 Happy Sunday! It's still better to be in America than anywhere else. The sun is shining, the birds are singing, and things will turn around. This pinup is by Gil Elvgren, with a wee bit of help.
BTW, this is the 800th edition, and I started doing this on 4/3/2005. It evolved from just photos to all the linkage and stuff. 15 years.
What is happening in Ye Olde Blogosphere? The Fine 15
As always, the full set of pinups can be seen in the Patriotic Pinup category, or over at my Gallery page (nope, that's gone, the newest Apache killed access, and the program hasn't been upgraded since 2014). While we are on pinups, since it is that time of year, have you gotten your "Pinups for Vets" calendar yet? And don't forget to check out what I declare to be our War on Women Rule 5 and linky luv posts and things that interest me.
Don't forget to check out all the other great material all the linked blogs have!
Anyone else have a link or hotty-fest going on? Let me know so I can add you to the list. And do you have a favorite blog you can recommend be added to the feedreader?

If you liked my post, feel free to subscribe to my rss feeds.