I'm of two minds with this. Who are they really hurting? If they're keeping their distance, shouldn't be a problem, right? On the other hand, these people who go out to take these social media shots are annoying. It's all about the likes, rather than enjoying things
Coronavirus lockdown spurs police in England to dye 'Blue Lagoon' black to deter Instagrammers

In the age of social distancing due to the coronavirus, authorities in England have dumped black dye into a picturesque bright blue lagoon to stop Instagrammers from gathering to snap pictures.

The Derbyshire Police said Wednesday that despite instructions by officials in the U.K. to stay home to slow the spread of COVID-19, people were still congregating at a former quarry known as the "Blue Lagoon" in Harpur Hill, located near Buxton.

"No doubt this is due to the picturesque location and the lovely weather (for once!) in Buxton," police said on Facebook. "However, the location is dangerous and this type of gathering is in contravention of the current instruction of the UK Government."

The department shared photos of the bright blue water on Facebook, showing the moments before and after the black dye was added: "to make the water look less appealing."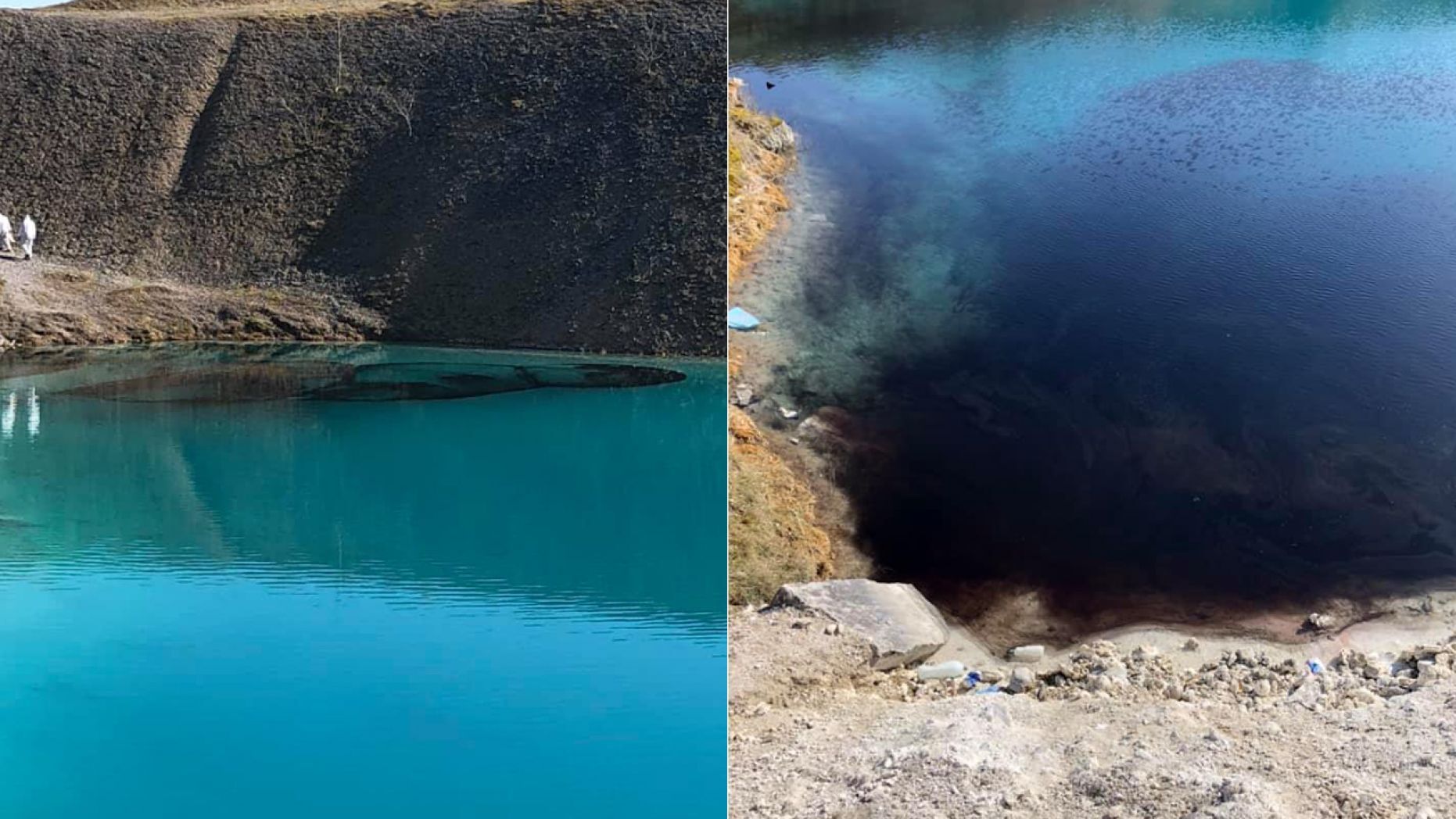 Of course, there is something else going on
While it may resemble something from a travel magazine, the water in the abandoned quarry gets its color from caustic chemicals in the quarry stone that can cause skin irritation, according to Sky News.

In addition to high PH levels, the water reportedly is very cold and has trash and dead animals in it.
Hey, if people want to make themselves Darwin Award nominees, let them. And, they're still annoying.
Of course, the same police department is also shaming people for …checks notes…walking their pets and simply being outside while being separated from people
Despite posts yesterday highlighting issues of people still visiting the #PeakDistrict despite government guidance, the message is still not getting through. @DerPolDroneUnit have been out at beauty spots across the county, and this footage was captured at #CurbarEdge last night. pic.twitter.com/soxWvMl0ls

— Derbyshire Police (@DerbysPolice) March 26, 2020
More on that and others in this article about a 13 year old boy arrested in Leeds for daring to ride a bike. And, in NJ, a guy was arrested for holding a party. Have we gone too far yet?

If you liked my post, feel free to subscribe to my rss feeds.