The Cult of Climastrology is always looking for something new to impart doom on
Climate change could end mortgages as we know them

Climate change could punch a hole through the financial system by making 30-year home mortgages — the lifeblood of the American housing market — effectively unobtainable in entire regions across parts of the U.S.

That's what the future could look like without policy to address climate change, according to the latest research from the Federal Reserve Bank of San Francisco. The bank is considering these and other risks on Friday in an unprecedented conference on the economics of climate change. (snip)

The housing market doesn't yet factor in the risk of climate change, which is already affecting many areas of the U.S., including flood-prone coastal communities, agricultural regions and parts of the country vulnerable to wildfires. In California, for instance, 50,000 homeowners can't get property or casualty insurance because of the increased risk to their homes.

Yet for now, no mortgage lender, portfolio manager or buyer of mortgages takes into account climate-induced floods, except to determine if a house sits in a 100-year floodplain at the time the mortgage is issued, said Michael Berman, a former official with the U.S. Department of Housing and Urban Development and former chairman of the Mortgage Bankers Association.

Once lenders and housing investors do start pricing in such risks, "There may be a threat to the availability of the 30-year mortgage in various vulnerable and highly exposed areas," Berman wrote in a recent San Francisco Fed report. He predicts lenders could "blue-line" entire regions where flood risks are high — a reference to redlining, the practice of refusing mortgages to minorities.

The result: Entire neighborhoods would empty out, leaving cities unable to shore up their crumbling roads and bridges just as severe weather events become more extreme and more frequent. Home values would fall, potentially depleting the budgets of counties and states.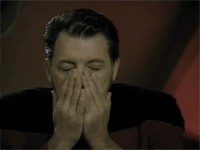 Of course this is coming from the nutty area of San Fransisco, eh? Perhaps they should worry more about earthquakes.

If you liked my post, feel free to subscribe to my rss feeds.