They tried to counter the Trump Train with the Warren Wagon
Elizabeth Warren's 'Meme Team' Flops Spectacularly on Launch Day

Elizabeth Warren's campaign tried to launch a "Warren's Meme Team," claiming it would "save the nation with selfies and memes." No, really.

In a tweet that has since been deleted, Warren's Meme Team wrote:

@WarrensMemeTeam will help us win the primaries, then win on the digital battlefield in the general. Expressive energy channeled through this engine will a) outperform the trolls, b) "organize the memers", & c) empower all supporters to participate w/ any skill/creativity level.

Those are lofty goals, but I can guarantee you that Elizabeth Warren's meme team will never "outperform trolls." If anything, this will just give the trolls the material they need for even better memes. Meming is for the anons on 4chan, and everyone knows not to poke 4chan, except Elizabeth Warren, it seems.
What happened?
Warren's "Meme Team" was supposed to launch this assault on November 4, but left everyone hanging. Nothing happened. They even got a pre-launch write up in the New York Times.

Misha Leybovich, an M.I.T. engineer and start-up guy, wants to change that. His vision starts with an eight-page emoji-laden Google document titled, "Warren's Meme Team Plan: Saving the Nation With Selfies and Memes." "The right understands the importance of memes: They approach it like war," he writes.

"We can't let this be an asymmetric battle," he adds. "We fight back, in a way that's authentic to our values."

But on the day when their war was supposed to start, no one showed up.
Oops. And they tried to run Warren Wagons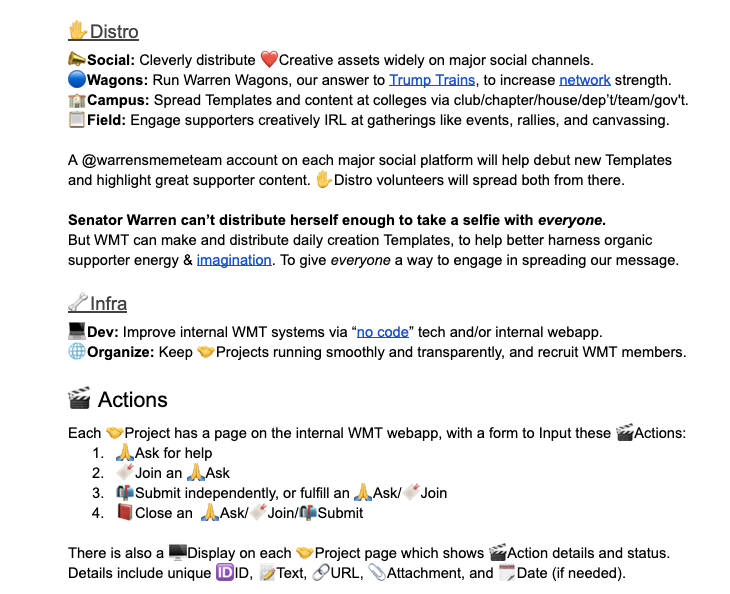 They even tried using the hashtag #WarrenWagon. Didn't go over well. But, hey, you know what happened with wagons as settlers moved west, right? They circled to protect from Liz's self proclaimed ancestors.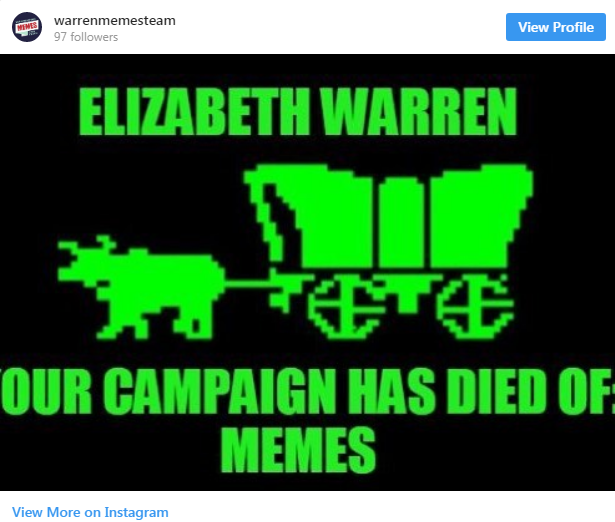 Lots more fun here.

If you liked my post, feel free to subscribe to my rss feeds.