Let's face it, the Cult of Climastrology is pretty darned Caucasian overall. Most of the leaders are white. St. Greta Thunberg, the newest face of the CoC, is beyond white. And now even the climahysteric UK Guardian has noticed this with Extinction Rebellion, and it's a doozy
Deep green is SOOOO white… https://t.co/dtXZ8GY7m6

— Ben Pile (@clim8resistance) October 5, 2019
In all fairness, there are two black gents sitting on the left. I would wonder about the caption for the above photo as it appears at the article, "Extinction Rebellion protesters perform a water ceremony, mixing water from across the UK before pouring it into the River Thames, outside the royal courts of justice in the Strand, central London". Seems rather cultish
It was just a tweet, and whoever sent it probably didn't think much about it. It was a sunny day in July and environmental activists had blocked the Strand with a big blue boat.

"Live from the royal courts of justice," Extinction Rebellion London wrote. "It has been announced that all protesters arrested during the April rebellion will be prosecuted. We are asking the police and legal system to concentrate on issues such as knife crime, and not non-violent protesters who are trying to save our planet."

For those with ears tuned to hear it, the dogwhistle sounded clear. Stop bothering us non-violent protesters; focus instead on those frightening inner-city neighbourhoods, where black children carry knives.

"It was feeding into a racist narrative," says Guppi Bola, an activist with the Wretched of the Earth, an environmental group that focuses on black, brown and indigenous voices. "When those kinds of things come up, then of course you are not going to feel welcome."
So, not only is ER rather white, but they're raaaaacists. Seriously, this almost wants to make me defend them. There's nothing wrong with their tweet in terms of race. Certain other people will always see everything as race, no matter how innocuous.
But from the start XR has faced questions over its ability to reach out to diverse communities. Some critics go further, suggesting its tactics, its framing of key issues and a series of communications missteps show a carelessness around issues of race – or even institutional racism.

As climate anxiety increases, XR says it has listened to the criticisms and is prepared to make changes in order to reach as many people as possible.
Of course, they can't just say "um, why do you crazies see every minor thing as a racist mountain when there was nothing racial about it?" Not in CoC World, with all their Woke folks, snowflakes, and such.
XR's lack of diversity is not unique to the wider environmental movement – a "white middle-class ghetto", in the words of one NGO chief, with research in 2017 finding the "environment profession" – including workers at green NGOs – was the second least diverse of all sectors in the UK, after farming.

So when a small group of activists got together in a Stroud living room last year to found a radical environmental movement, it was no surprise that they were white, or that they have gone on to create a movement in their own image.
Well, let's be real: Whites account for around 87% of those in the U.K. Some form of Asian, in which Middle Easterners are included, is about 6%. Blacks account for only around 3%. So, of course it will end up as mostly white. But, that said, overall, it does seem that it is mostly those middle class whites, along with some rich whites, who are mostly concerned with anthropogenic climate change.
But, XR is doomed to become social justice first group, rather than a climate change first group, now that this has been brought up (and the Guardian keeps beating them in the article). And will be beaten on their white privilege
Or, as another activist put it to the Guardian: "Instead of using your privilege to get arrested, how about using it to stop other people getting arrested?"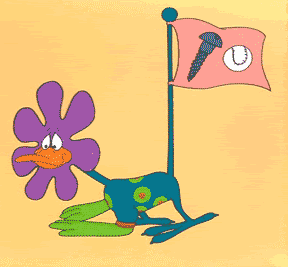 There are plenty more hot-take quotes in the article.

If you liked my post, feel free to subscribe to my rss feeds.