What they aren't so concerned with is unfettered abortion on demand in California
California Bishops Decry 'Climate Disruption,' Call for 'Ecological Spirituality'

The Catholic bishops of California released a pastoral statement on the environment Tuesday, calling on citizens to confront "the risks of a warming climate."

"The disruption of the earth's climate is one of the principal challenges facing humanity today, with grave implications for the poor, many of whom live in areas particularly affected by environmental degradation," the bishops declared in their 7400-word document.

"Climate disruption will exacerbate social and economic inequalities, which points to the need to prioritize strategies to help all those in need adapt to our new climate reality," they said, which means that changes "in lifestyle, policy, and economics are absolutely necessary."

The bishops also tied climate change to recent weather phenomena in California, proposing that global warming is aggravating the state's meteorological volatility.

"California's climate is variable, with recurring droughts and occasional floods, but our warming planet exacerbates this variability. Droughts are becoming more common and more intense, with rainfall more volatile. Our climate is now characterized by wetter wet years and drier dry years," they said.
So, Hotcoldwetdry. Maybe they should spend more time on the ever-increasing homelessness and drug use in the streets.
Among the many solutions proposed, the bishops urge the creation of "an environmental consciousness within all Catholic families" as well as the enactment of policies that "drastically reduce carbon dioxide emissions and other polluting gases."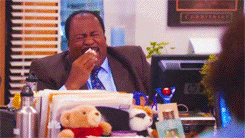 As Larissa notes in the story comments
If the Bishops and other church people in California cared about the Environment then they would do everything possible to clean up the cities and towns like Los Angeles, San Francisco, Palo Alto, and other places that have needles, human and animal waste, removing urine, litter, homeless tents, and more. They would also house the Homeless people which they are not doing at all.

The church has a lot of money especially the Catholic churches like the Vatican, but they don't want to invest in cleaning up the California cities and housing the poor. You see many poor people on the streets, living in vehicles, parks, and other places. The church bishops do not want to help the poor and clean up the environment in California like the cities of San Francisco and Los Angeles streets.
Nor do they want to take on the abortion industry in California.

If you liked my post, feel free to subscribe to my rss feeds.