Yet another day in which the Cult of Climastrology attempts to hijack something, in this case a religious holiday, interjecting their cultish beliefs on other people
Imagine a second global flood, occurring tomorrow. A modern Noah, having spent weeks aimlessly drifting across the world's oceans, releases a dove in search of land.

To his surprise, the animal returns within two minutes and has found something. It is carrying a slightly faded, but otherwise completely intact, soaking wet Tesco shopping bag. On its side, Noah reads: "Use me again!"

You'll know where this is going: the planet is drowning and humanity is to blame. We all got the message. Or did we? Many churchgoers have yet to engage with the topic of climate change on a level that goes beyond abandoning single-use plastics and separating trash.

Some believed that Pope Francis's remarkably green encyclical Laudato Si' would mark the beginning of an increased Catholic engagement with ecological questions, both at the institutional and at the grassroots level.
The same people pushing this also think murdering the unborn is super cool.
It is time for some major changes. Christians have thought about life on a damaged planet for centuries. We are therefore well-equipped to start reading the Bible in an ecological context.

When we start to do so, old texts take on new meanings. Returning to Genesis 1, we might ask: what does it really mean to "fill the Earth and subdue it", and to "have dominion over the fish of the sea, over the birds of the air, and over every living thing that moves on the Earth"?

Can we come to practise good stewardship in a world teetering on the edge? Other passages, too, can be read through a green lens. For instance, what is the meaning of "love thy neighbour" when applied to non-human beings?
Good stewardship has nothing to do with warming that is mostly caused by nature, as it has always been.
We stand at the threshold of Lent, a time for reflection and spiritual reorientation. Perhaps this year we should look down, rather than up, and think about the state of our God-given home. Whether we want it or not, our feet are getting wet. What are we going to do about it?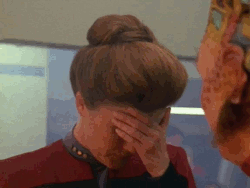 If you liked my post, feel free to subscribe to my rss feeds.