Now, the 1st Amendment does give people the ability to speak out as well as protest without fear of reprisal from government, but, iff you have to explain your political message "art", you failed. Also, she may have been trespassing
Artist writes giant 'SOS' in the snow near Trump's golf course

The artist that has become known for carving political messages in a field near Trump National Golf Club in Bedminster has made a new piece, specifically for a snowy day.

The message "SOS" is stamped out on the same farmland as the artist's previous designs, which included the word "RESIST" in 2017 and the words "VOTE and TRUTH" this past fall.

"I laid out the design in October with pole posts and bailing string and waited for it to snow," the artist said.

It took her about three hours to stomp out the design by foot. Each letter measures 96 by 90 feet, and the complete design can only be viewed from the air — which made it difficult to create when only viewing it from the ground, the artist said.

The "SOS" design has two meanings, according to the artist. The first "save our stateship" a reference to President Trump's position in office. The second "save our spaceship" a reference for the need to take climate change seriously.

The artist explained that the two messages are interconnected as she feels Trump doesn't take the issue of climate change seriously.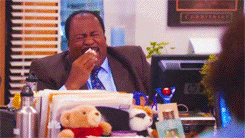 I guess all of us who write out name in the snow are now considered to be artists. I wonder how she traveled back and forth to the site? Fossil fueled vehicle would be my guess.

If you liked my post, feel free to subscribe to my rss feeds.