Everyone goes to Harper's Bazaar, a magazine primarily about fashion, beauty, celebrity, culture, and food and travel, for diatribes about gun bans, right? But, remember, no one is advocating taking away your guns
How We Can Stop Mass Shootings in America
Australia's national gun buyback and gun registry worked. It can work for us, too.
….

We don't have to live this way.

There is a lot we can do in society to discourage violent outbursts. Encouraging young men to be comfortable expressing emotions rather than turning their anger into murderous violence would be a great start. But in the meantime, because that's going to take a while, let's take away the guns.

Yeah, I know, you want a gun to kill a bear. Fine. Let's take away the vast majority of the guns. Because we're going to keep having mass shootings in America until we do something about America's gun problem. And we can, because other countries have. As the Onion regularly—too regularly—has to point out, we are the only country where this regularly happens.

(a few rebuttals to common 2nd Amendment supporter arguments)

There are going to be fans of the second amendment who respond to that by saying, "Well, the right to bear arms wasn't in the constitution in other countries." Yeah, the constitution includes what's commonly referred to as an Elastic Clause. It's Article 1, Section 8 and it grants congress the power "To make all Laws which shall be necessary and proper for carrying into Execution the foregoing Powers, and all other Powers vested by this Constitution in the Government of the United States, or in any Department or Officer thereof." It's commonly understood that the founders included that clause because they could not accurately anticipate the needs of the populace, say, 250 years in the future. Given that the constitution is intended to provide people with "domestic tranquility"— which no one can experience when our schools, our movie theaters, our concert halls and our yoga studios are places where we might have to contend with a mass shooter—it would be a pretty great time to make use of that elastic clause.
This is perhaps the hottest of hot takes on the 2nd Amendment I've ever read. I usually reserve red for my own interjections, but, bold red works for this one, which has to be taken in whole. As grandma says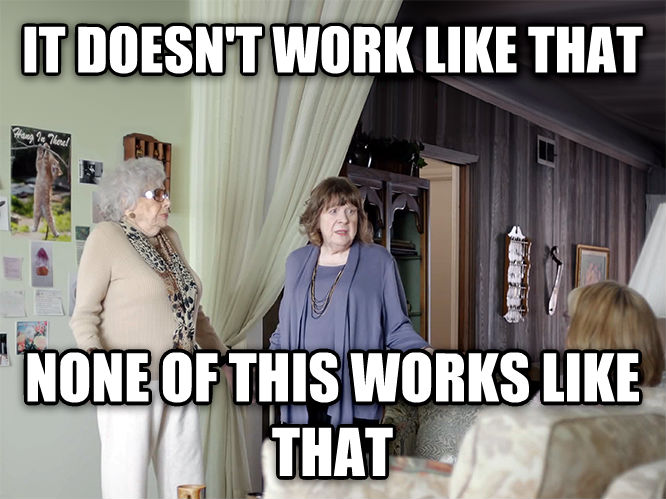 Excitable Jennifer Wright has zero clue how the Constitution works in relation to the Bill Of Rights. By her definition, the Congress could simply pass a law that restricted free speech, due process, oh, hey, freedom of the press, all for "domestic tranquility" and such. Do I really need several paragraphs to explain how utterly insane her reasoning is? That it's false? What are they teaching in schools? How do people get these wackadoodle ideas?
But good news. You don't have to ban all guns entirely. You just have to put laws into place to make sure that they are hard to get, and safely handled. (snip through a discussion of the Port Author shooting in Australia, which led to their forced confiscation and bannings)

After Port Arthur, Australia did make certain guns illegal. They prohibited the ownership, possession and sale of all automatic and semiautomatic weapons, and made it illegal to import those weapons.
Yes, she is recommending the Australian solution, which would be forced confiscation with some compensation (you can't buy back my gun, because the government didn't sell it too me) and a ban on most private ownership of firearms. Then, when each 2nd Amendment supporter is left with owning tons of 6 shooters, speed loaders and bolt action rifles (except for the criminals, who kept their semi auto and auto weapons), they will have to be registered. But, you'll only be allowed to carry them when hunting, so, open and concealed carry will be verboten.
Good luck with this. First, you'll have to repeal the 2nd Amendment. Her idiocy on the "Elastic Clause" won't work.
Second, good luck getting the hundreds of millions of legally owned firearms from their owners.

If you liked my post, feel free to subscribe to my rss feeds.