The lengths that Cult of Climastrology members won't go to in order to implement taxes/fees on citizens
""Climate change used to be an abstraction. It used to be a graph. Now we're seeing biblical events play out on the 6 o'clock evening news." https://t.co/4vgT5JnUlN

— NYT Climate (@nytclimate) March 1, 2018
From the link
This week in the statehouse in Olympia, Wash., Gov. Jay Inslee fought but failed to bring a vote on a historic climate change policy that he has pursued for years: instituting the nation's first tax on planet-warming carbon dioxide pollution

The fate of the Senate vote, which was canceled on Thursday after it became clear that it could not gain enough support even in the Democratic-majority legislature of this West Coast state, was being watched closely around the country and the world. But for Mr. Inslee the loss of this week's carbon-tax battle was just one step in a war to keep pushing his carbon plan, either as a ballot initiative this year — or possibly as part of a platform in a 2020 challenge against President Trump for the presidency.

In an interview, Governor Inslee declined to say whether he intends to run for president, but his name is increasingly appearing on lists of possible Democratic contenders.
Sounds great. The Democrats should definitely nominate a guy trying to increase the cost of living on citizens.
Advocates and opponents of climate change action are paying close attention to Mr. Inslee's next steps. Economists broadly agree that taxing the carbon pollution produced by burning fossil fuels is the most efficient way to fight climate change. But politicians agree that it is also a nearly surefire way to get voted out of office.
After all, a carbon tax is, by design, an energy tax. Among other things it would most likely raise the prices that voters pay for gasoline and electricity, which is why the idea has long been seen as politically toxic.
I don't think they were supposed to admit that.
In the interview, Governor Inslee said that whoever ultimately runs against Mr. Trump in 2020 on the Democrat side should put climate change front and center in his or her campaign. The politics of global warming are changing, he said, as more Americans experiencing economically damaging weather events that scientists can attribute to the changing climate.

"Climate change used to be an abstraction. It used to be a graph," he said. "Now we're seeing biblical events play out on the 6 o'clock evening news."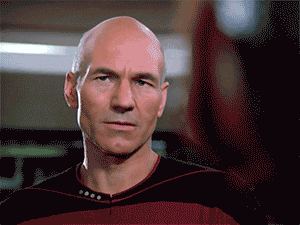 "I believe it is a successful and winning issue," Governor Inslee said.
You do you, Jay. Go for it. 'Climate change' has pretty much lost every time it has been a major issue on the ballot. Which is why most Democrats, and politicians around the world, avoid it.

If you liked my post, feel free to subscribe to my rss feeds.