Now the Cult of Climastrology has decided to come for your sandwiches. This really is a 1st World Problem, considering they have a good enough lifestyle to be able to waste time doing this, and they're also conflating the environment with Hotcoldwetdry
Is your sandwich bad for the environment?

Do you take a packed lunch to work or buy a sandwich from the shop? The carbon footprint of your sandwich could be having a major impact on greenhouse gas emissions according to new research.

Researchers at The University of Manchester have carried out the first ever study looking at the carbon footprint of sandwiches, both home-made and pre-packaged. They considered the whole life cycle of sandwiches, including the production of ingredients, sandwiches and their packaging, as well as food waste discarded at home and elsewhere in the supply chain.

Altogether the team looked at 40 different sandwich types, recipes and combinations. They found the highest carbon footprints for the sandwiches with pork meat (bacon, ham or sausages) and those containing cheese or prawns.

Of the recipes considered, the most carbon-intensive variety is a ready-made 'all-day breakfast' sandwich which includes egg, bacon and sausage. The researchers estimate that this type of sandwich generates 1441 grams of carbon dioxide equivalent (CO2 eq.). This is equivalent to CO2 emissions from driving a car for 12 miles.
These frickin' people.
Professor Adisa Azapagic, from the School of Chemical Engineering and Analytical Sciences, said: 'Given that sandwiches are a staple of the British diet as well as their significant market share in the food sector, it is important to understand the contribution from this sector to the emissions of greenhouse gases.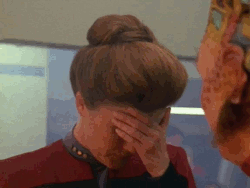 The study concludes that the carbon footprint of the snacks could be reduced by as much as 50 per cent if a combination of changes were made to the recipes, packaging and waste disposal. The researchers also suggest extending sell-by and use-by dates to reduce waste.
Which means they really want Government to force compliance.
The study also recommends reducing or omitting certain ingredients that have a higher carbon footprint, like lettuce, tomato, cheese and meat. Reducing ingredients, such as cheese and meat, would also reduce the amount of calories eaten, contributing towards healthier lifestyles.
Without any of those, why bother eating a sandwich? I do get a kick out of saying that lettuce and tomatoes are Bad for 'climate change.' Interestingly, the same wankers who want us to eat healthier for 'climate change' are also the same ones who yammer on about "body positive" mumbo jumbo, ie, overweight people saying "think and proud."
Really, these nags just need to mind their own business.

If you liked my post, feel free to subscribe to my rss feeds.