You know what this soothsaying by the AP's resident hyper-Warmist Seth Borenstein means, right? That thunderstorm activity is going to immediately become much, much less
(News-Press Now)Â  Summer thunderstorms in North America likely will be larger, wetter and more frequent in a warmer world, dumping 80 percent more rain in some areas and worsening flooding, a new study says.

Future storms also will be wilder, soaking entire cities and huge portions of states, according to a federally-funded study released Monday in the journal Nature Climate Change.

The U.S. in recent years has experienced prolonged drenchings that have doused Nashville in 2010, West Virginia and Louisiana in 2016 and Houston this year. The disasters cost about $20 billion a year in damage.

By the end of century if emissions aren't curbed, these gully washers will be much worse because they will get bigger, said Andreas Prein, a climate scientist at the National Center for Atmospheric Research in Boulder, Colorado, who led the study.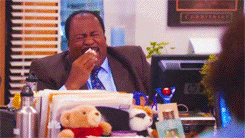 First, they still can't prove this is mostly/solely man-caused/linked. Second, this is just another prognostication for which they cannot provide proof. These same as all the others. They can't, and won't attempt to, tell you what the weather will be like in the short term. But they're sure in a bit over 80 years! When no one can backcheck them. It's all such bullshit.

If you liked my post, feel free to subscribe to my rss feeds.