From the Department Of Imagine Had This Substituted Black For White
Opinion: Can My Children Be Friends With White People? https://t.co/BRfO6tRVuW

— The New York Times (@nytimes) November 12, 2017
From the article
My oldest son, wrestling with a 4-year-old's happy struggles, is trying to clarify how many people can be his best friend. "My best friends are you and Mama and my brother and …" But even a child's joy is not immune to this ominous political period. This summer's images of violence in Charlottesville, Va., prompted an array of questions. "Some people hate others because they are different," I offer, lamely. A childish but distinct panic enters his voice. "But I'm not different."

It is impossible to convey the mixture of heartbreak and fear I feel for him. Donald Trump's election has made it clear that I will teach my boys the lesson generations old, one that I for the most part nearly escaped. I will teach them to be cautious, I will teach them suspicion, and I will teach them distrust. Much sooner than I thought I would, I will have to discuss with my boys whether they can truly be friends with white people.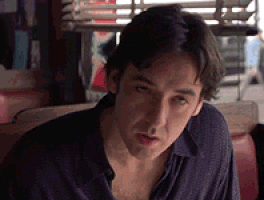 Here's a suggestion: teach them respect. Teach them that someone "disrespecting you" is not an occasion to become violent. Teach them to obey commands from law enforcement. You can always complain up the ladder and/or get council in a secure, controlled facility. Teach them that learning is a good thing.
History has provided little reason for people of color to trust white people in this way, and these recent months have put in the starkest relief the contempt with which the country measures the value of racial minorities.
Let me point out that the people who were rioting and destroying Black neighborhoods and such were Black people. But, hey, let's teach Blacks to hate Whites. It'll work our well, eh?

If you liked my post, feel free to subscribe to my rss feeds.