Instead of just making a great movie to follow up with the original, one of the great all time science fiction movies, based on the story Do Androids Dream of Electric Sheep? by Philip K Dick, they decided to give it a Message, guaranteeing lower box office draws
(Washington Examiner)Â  The sequel to the 1982 science-fiction classic "Blade Runner," which opens nationwide Friday, looks to give climate change a starring role, according to official summaries and timelines released by the film's production house.

Set 30 years in the future from the original film's 2019 setting, "Blade Runner 2049" shows an Earth devastated by the ravages of climatic shifts in temperature and sea-level rise, which has plunged large chunks of Los Angeles into the Pacific Ocean.

The film's website says L.A. has been forced to erect a colossal sea wall around the remaining parts of the city. By the looks of it, the wall also generates electricity through a complex hydropower conduit and wave-power system. (snip)

The film also looks at contemporary ideas of replacing cattle and sheep farming to reduce greenhouse gas emissions by limiting industrial-scale animal processing. It's an idea that has grown in popularity in Europe, where restaurants offer insect protein as a substitute to beef, lamb, and chicken.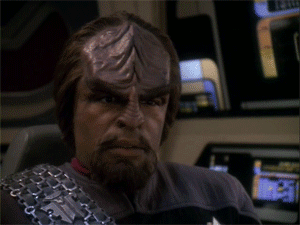 The Examiner does say this, though
As far as the film's politics, "Blade Runner 2049" does not appear to be trying to make a statement on climate change. Like the first film, it offers only enough explanation to drive the story. The rest is left to the viewer to interpret.
In other words, they'll probably yammer about it in the early part of the film, and in interviews about the film, and ruin it. I'll wait till it's at Red Box now.

If you liked my post, feel free to subscribe to my rss feeds.