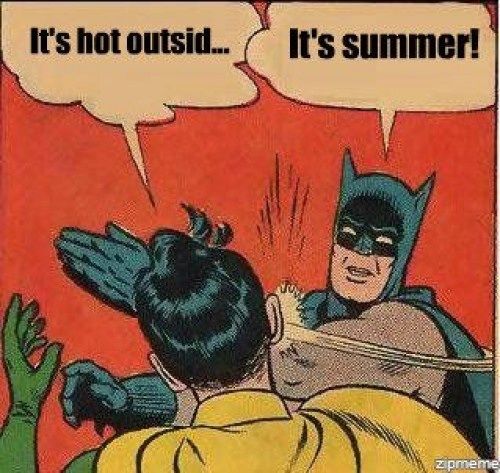 Nowhere within this long article does Leon Neyfakh express that he's given up his own use, nor that the Boston Globe has turned off their AC units at the corporate building and in the fossil fueled vehicles they use to deliver newspapers
How to live without air conditioning
Could Americans kick our addiction to cool? Maybe more happily than we think.

….

Since the technology was invented in 1902, and the first window unit was brought to market in 1939, air conditioners have become ubiquitous in the United States. Today, almost 90 percent of American households have one—as do the vast majority of restaurants, stores, museums, and office buildings. During weeks like the one we've just had, these places are sanctuaries: To walk into one after being outside is to be reminded how sweet life can be.

But all that magic chilling comes at a cost—something most people are aware of on a personal level, because their electricity bills are so high during the summer, but not so much on a global scale, which is really where the problem lies. In China and India, air conditioning sales have reportedly been growing by 20 percent per year; around the world, air conditioning energy demand is projected to increase vastly over the next decades. According to Stan Cox, author of the 2010 book "Losing Our Cool," air conditioning in the United States already has a global-warming impact equivalent to every US household driving an extra 10,000 miles per year.
So, of course, this is all about 'climate change.' Surprise!
Until recently, however, civilization was humming along just fine without this costly convenience—and going back might not be as impossible as we think. The human body is quite well suited to deal with heat if we let it, and if we back away just a little bit from our assumptions about what it means to be comfortable, it's easy to picture an alternate reality in which, instead of flipping on the freon at the slightest provocation, we learn to cope with the air we have. The human body is surprisingly adaptable, and by weaving together techniques from the past, ideas from hot-weather countries, and new findings from building design experts about what people actually find comfortable, we can see a surprising portrait emerge of what life might look like if we, as a society, decided we could no longer afford our addiction.
Wait, wait, we're adaptable? We can deal with climate changes? So, there's no need for massive taxation and fees schemes nor government restrictions on our lives? Huh.
Interestingly, the BG was also running another article
That's why we have AC. That thing you want us to give up

— William Teach (@WilliamTeach) June 12, 2017
Typical. Warmists always want Other People to do make changes, usually by government force, in their lives, changes they refuse to make in their own.

If you liked my post, feel free to subscribe to my rss feeds.