Can't we just let kids be kids? Is it necessary to indoctrinate them into believing certain political issues? In Liberal World, the answer is no, as Slate tries to out-Salon Salon
Kids' TV Is Ignoring Climate Change
Shows like Nature Cat and Sid the Science Kid teach children everything about wildlife and the environment—with one glaring exception.

A cheetah can run 70 miles per hour. Venus and Earth are about the same size. Blobfish don't have any bones.

These are facts I've learned from my 5-year-old in the past several weeks courtesy of the science- and nature-themed television shows he loves: Wild Kratts, Nature Cat, Blaze and the Monster Machines, and Octonauts. He is an erupting volcano of scientific trivia right now, so I was surprised the other day when I mentioned climate change and he said: "What's that?"

After a few more questions, I discovered that he's never heard any of his favorite science shows mention climate change or global warming. Which is strange, because according to overwhelming scientific consensus, climate change is one of the most important environmental issues of our time. It affects wildlife, natural resources, weather, and human health, all of which are regularly discussed on kids' shows. My son can tell you everything you ever wanted to know about red pandas, except for the fact that their very existence is being threatened by the changing climate.
This is such a Huge Issue that
I know better than to trust a 5-year-old's memory, of course, so I reached out to PBS Kids, Nickelodeon, and Disney Junior to see if there was any truth to his claim.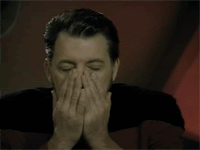 Yes, Warmists are this nutty. This is the garbage that they think is Important. Melinda Werner Moyer is the parenting advice columnist for Slate. Really, do you want parenting advice from someone who is unhinged?

If you liked my post, feel free to subscribe to my rss feeds.