Well, I assume he'll be taking a long fossil fueled flight, most likely a private jet, as he likes to do. It's pretty darned doubtful that he'll take a low carbon sailing ship across the Pacific
(Daily Caller)  Al Gore's Climate Change Project announced Wednesday that the former vice president help will train a group of community, government and business leaders in China to become global warming activists euphemistically called "Climate Reality Leaders."

The Climate Reality Leadership Corps training event will be in Shenzhen, China and is scheduled for June 15-16. Gore will be joined at the event by a host of scientists, strategists, business leaders, communicators and technical specialists, all of whom will do their level-best to properly indoctrinate Chinese citizens about why so-called man-made global warming is dangerous.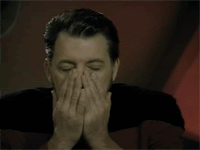 Someone get Gore a Hypocrisy Offset.

If you liked my post, feel free to subscribe to my rss feeds.