This comes via Doug Ross, who put it together, and has all the links to support it at the link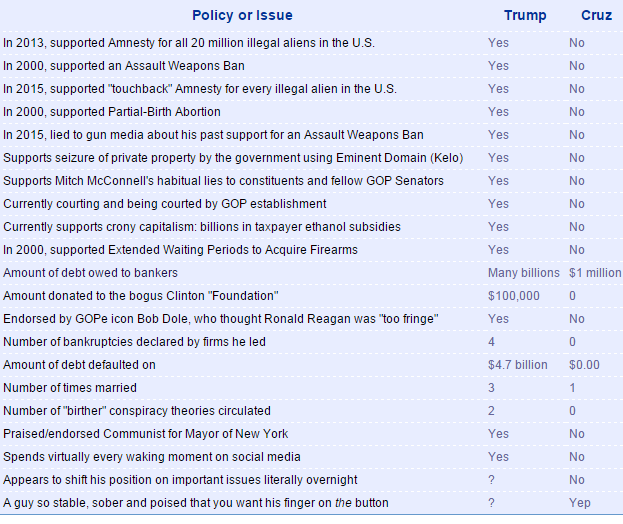 Doug goes on to write
I would vote for Donald Trump over the Democrat nominee in the event he is the GOP candidate. Because I would vote for a Sesame Street character over the Democrat. But remember: you will get what you pay for.
At this point, so would I, in terms of voting for a Democrat vs a Republican. I'd vote for Jeb! before any Democrat. Doesn't mean I won't hold my nose and "pull the lever" for the less of two evils wankers. Would that be "wankerette" for Hillary? Eh. She'll be under indictment soon. Of course, Democrats will still vote for her. But, anyhow, perhaps the folks supporting Trump who say they are Conservatives will start getting a clue. If this pisses people off, I won't apologize. I know I've already had several Trump acolytes block me on Twitter.

If you liked my post, feel free to subscribe to my rss feeds.