Of course they did
A freak early-season snowstorm has paralyzed large parts of Maine, leaving thousands without power and putting a damper on today's election.

Some parts of the state recorded up to 21 inches of snow. CentralMaine.com reportst hat up to 65,000 residents were still without power as of Monday, and some towns had to change their polling locations because of the outage. (snip)

Climate deniers like to pounce on snowstorms as evidence that climate change isn't happening. But scientists have found that increased precipitation, including heavy snowstorms, may actually be driven by climate change. A warmer atmosphere holds more moisture, which increases the chances of a major precipitation event like a snowstorm.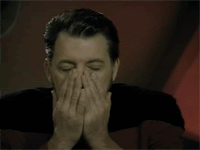 They were really hoping this fossil fueled freak snow storm would defeat incumbent GOP gov Paul Le Page. Nope. He won.

If you liked my post, feel free to subscribe to my rss feeds.