That's the big question Salon's Lindsay Abram delves into
Burger King's black cheeseburger may be trying to tell us something
A bizarre fast food item with a message, maybe

Burger King Japan is (re)introducing its pitch-black cheeseburger, which is like a regular cheeseburger, if you were to dip the bun and cheese into tar. To be technically accurate, it's not tar but squid ink and bamboo charcoal that give the menu item its signature look.

I don't want to read too much into it, but doesn't it sort of remind you of this?:
Since this is Salon, you're probably saying "raaaaacism". Alas, nope.
That's graphics legend Milton Glaser's new logo for our (not technically) dying planet, which is supposed to symbolize Earth as it's overtaken by a haze of black — pollution, perhaps, or oil, or maybe just death. Again, not to give too much credit to Burger King, but given what we know about the link between the consumption of red meat and climate change, it's not a bad attempt at sending a similar message. Also, meat is murder and fast food will kill you.
It's so simple! The burger is all about Hotcoldwetdry! And meat is murder!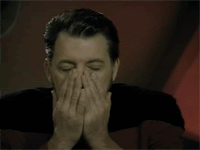 The cheeseburger, called the Kuro Burger in Japan, the only place it is sold, is actually infused with squid ink and blackened with bamboo charcoal. Something for Japanese pallets.

If you liked my post, feel free to subscribe to my rss feeds.