It's not a particularly pretty number
Wind farm 'needs 700 times more land' than fracking site to produce same energy

A wind farm requires 700 times more land to produce the same amount of energy as a fracking site, according to analysis by the energy department's recently-departed chief scientific advisor.

Prof David MacKay, who stood down from the Government role at the end of July, published analysis putting shale gas extraction "in perspective", showing it was far less intrusive on the landscape than wind or solar energy.

His intervention was welcomed by fracking groups, who are battling to win public support amid claims from green groups and other critics that shale gas extraction will require the "industrialisation" of the countryside.
This is nothing new, just more proof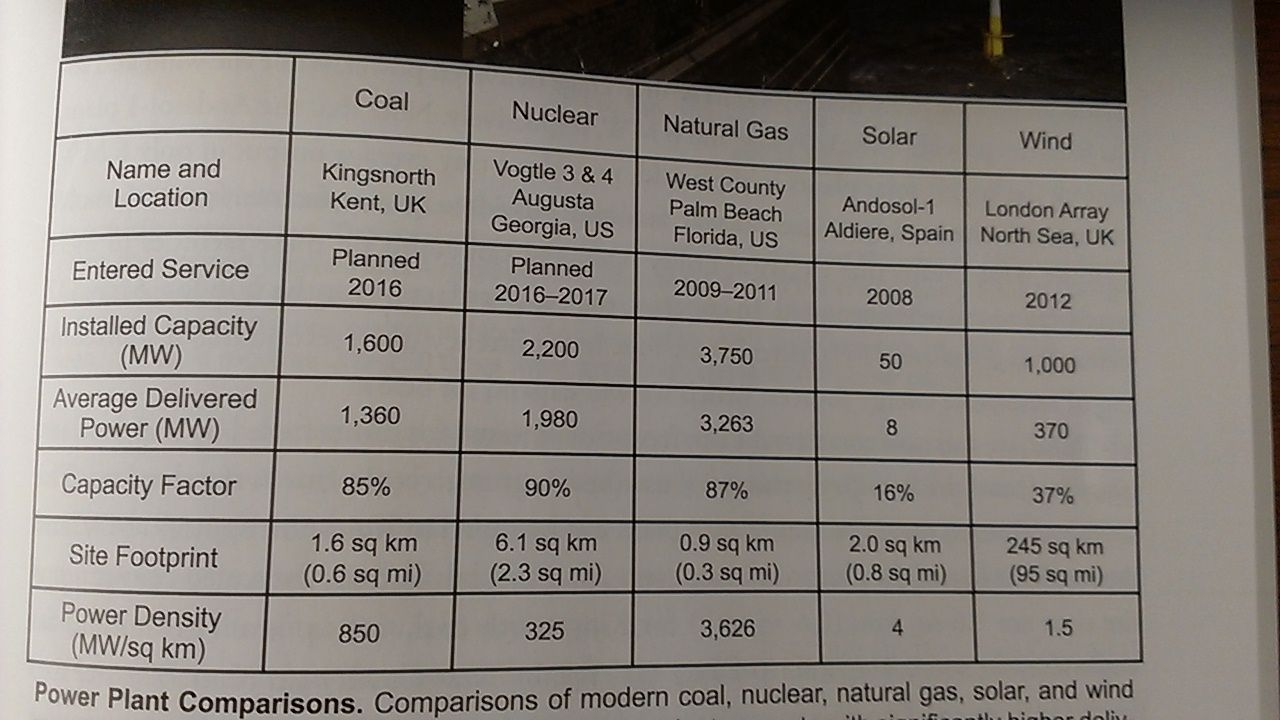 That's from the Mad Mad World Of Climatism (which you should most definitely read), and wind has the lowest power density of all the big power methods.
Prof MacKay said that a shale gas site uses less land and "creates the least visual intrusion", compared with a wind farm or solar farm capable of producing the equivalent amount of energy over 25 years.
Nothing like fields full of wind turbines and solar panels to ruin the country side and water ways. Not that gas drilling rigs are particularly beautiful, they just take up less space. This in no way means we should abandon looking at wind power. What it does mean is that there needs to be quite a bit more R&D before just slapping wind turbines all over the countryside, and, as I've noted many times, perhaps we should be looking at wind and solar more for individual building usage.
BTW, we also need to be careful in drilling. Just to be clear.

If you liked my post, feel free to subscribe to my rss feeds.