To go with other unshaven body parts
(London Evening Standard) It's time for the arm-bush ambush. Summer is a time when most women unquestioningly invest a lot of time, money and pain in hair removal, but many of London's young feminists are becoming part of a growing revival. While this year has been declared "the year of the bush" for our lower regions, many women think that particular forest is old territory. Recently, outspoken trendsetting ladies (and uh… Madonna) have started cultivating their underarm gardens.

Many will recoil in horror at the thought of a woman's unshaven pit. However, at a time when the most admired female faces are unashamedly bold, such as Cara Delevingne's, it isn't surprising that it's increasingly cool for women to do something different.

I stopped shaving my armpits last year after my friend Alexis Calvas, 22, who hadn't shaved for months, told me she was forced to remove her underarm hair or be fired from a dance-teaching job. It made me wonder why I mindlessly conformed to this fabricated part of feeling feminine. After a few months of shyly growing, I began to realise that we weren't the only women binning our razors.
Uh huh
The underground armpit hair trend is sprouting all over London, where carefree young women are proudly presenting natural fuzz, often (less naturally) dyed in all colours of the rainbow. This is partly thanks to social media, which has allowed women to share images and stories about their bodies. But armpit hair is even growing within the fashion industry.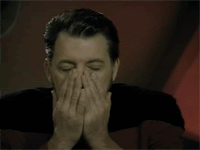 If you liked my post, feel free to subscribe to my rss feeds.