On the heals of David South offer to bet $1,000 to anyone regarding sea level change, along comes a Warmist with his own bet
(Climate Progress) When not refuting the 97 percent of scientists who believe in human-caused global warming, climate change deniers often draw upon the conspiracy that it's is a fabricated theory invented by those in a position to gain financially or otherwise from efforts to reduce greenhouse gas emissions. A Texas-based physicist is turning that notion on its head by offering $10,000 of his own money to anyone who can disprove mainstream, accepted climate science.

Dr. Christopher Keating, a physicist who has taught at the University of South Dakota and the U.S. Naval Academy, says in his blog post that the rules are easy: there is no entry fee, participants must be over 18, and the scientific method must be employed.
Here's how it works
1. I will award $10,000 of my own money to anyone that can prove, via the scientific method, that man-made global climate change is not occurring;

2. There is no entry fee;

3. You must be 18 years old or older to enter;

4. Entries do not have to be original, they only need to be first;

5. I am the final judge of all entries but will provide my comments on why any entry fails to prove the point.

That's it! I know you are not going to get rich with $10,000. But, tell me, wouldn't you like to have a spare $10,000? After all, the skeptics all claim it is a simple matter, and it doesn't even have to be original. If it is so easy, just cut and paste the proof from somewhere. Provide the scientific evidence and prove your point and the $10,000 is yours!

This is no joke. If someone can provide a proof that I can't refute, using scientific evidence, then I will write them a check.
OK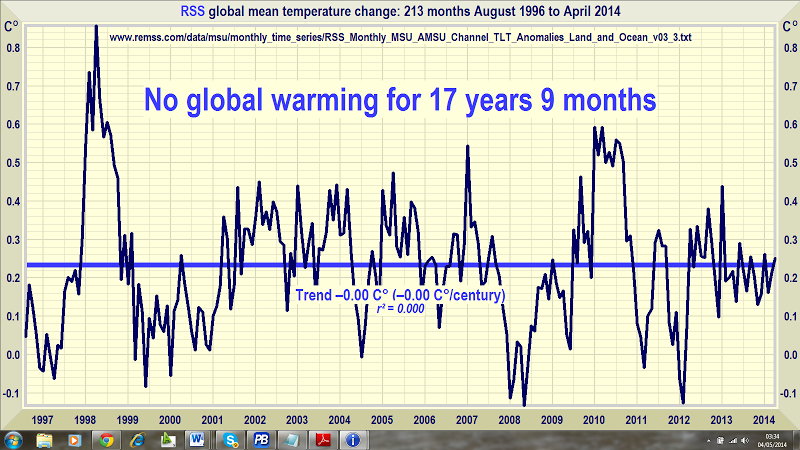 Oh, wait, sorry, Warmists call it climate change because that allows them to roll in every change in the weather. Again, skeptics aren't arguing that the world hasn't warmed, we are arguing causation.
Here's the problem with the bet: the term "climate change" is not defined. What, exactly, does Dr. Keating mean? Is it that Mankind is mostly/solely responsible? Or responsible for more than 50%? Or even have a low causation, such as the 10-15% I maintain? Does it cover just warming, or also cooling, cold snaps, snow? Earthquakes, volcanoes, and tsunamis? What is the time frame?

If you liked my post, feel free to subscribe to my rss feeds.