What was that thing I noted earlier today regarding Bloomberg News saying Warmists should just stop it with all the scary stories? Apparently, Grist's Gillen D'Arcy Wood didn't listen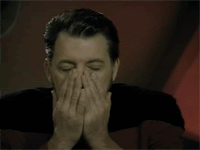 Are Warmists smoking that new super marijuana? Anyhow, climablah climablah climablah
The last global climate crisis for which we have substantial historical records began 199 years ago this month, in April 1815, when the eruption of Mt. Tambora in Indonesia cooled the Earth and triggered drastic disruptions of major weather systems worldwide. Extreme volcanic weather — droughts, floods, storms — gripped the globe for three full years after the eruption.
Interesting: she's using what happens when the temperatures severely dip as her reference. Certainly, things seem to be much worse for humans than during warm periods. Hence the reason human society tends to make great strides during Holocene warm periods.
Across what was then the Dutch East Indies, the rice crop failed for multiple years following Tambora's eruption. In response, the common people did what they always did when faced with starvation: They sold themselves into slavery, by the tens of thousands. In faraway China, desperate parents likewise sold their children in pop-up slave markets.
So we should make sure we continue to keep the climate warm. Heck, if Skeptics are correct and the current warm period is mostly/solely natural, we should add anthropogenic forces in a manner to make sure we don't slip back into a cool period.
To invent a language for climate change (WT-hey, they're inventing everything else regarding "climate change"), we might start with the historical analogy of slavery, which flourished during the Tambora climate emergency two centuries ago. Like our future under climate change, slavery was a human-designed global tragedy that lasted centuries, displaced tens of millions of people, and reorganized the wealth and demographics of the planet. Like climate change, slavery institutionalized the suffering of millions of people from the global south so that folks in Europe and North America (and China) might lead more comfortable, fulfilling lives. And like climate change, few people at the time saw slavery as a serious problem. Even those who did believed nothing could be done without bringing about global economic ruin. That exact argument is used today to defend the continuation of our fossil-fuelled societies.
Really, where do you nutters get this bat guano crazy stuff? I can't stress enough that you need to read the entire thing for the full wackadoodleness.
BTW, have I mentioned that there has been no statistically significant warming in 17 years 8 months, and no warming, even some statistically insignificant cooling, so far this century?

If you liked my post, feel free to subscribe to my rss feeds.