Warmists have been pushing this issue for 25+ years. They've spent God-knows how much money, both private and public, pushing "climate change" awareness, attending conferences, preaching, etc, and they've browbeat people on a constant basis, yet this is what they've accomplished
(Gallup) Twenty-eight U.S. senators held an all-night "talkathon" Monday to call attention to climate change, an issue that only 24% of Americans say they worry about a great deal. This puts climate change, along with the quality of the environment, near the bottom of a list of 15 issues Americans rated in Gallup's March 6-9 survey. The economy, federal spending, and healthcare dominate Americans' worries.
Here's the breakdown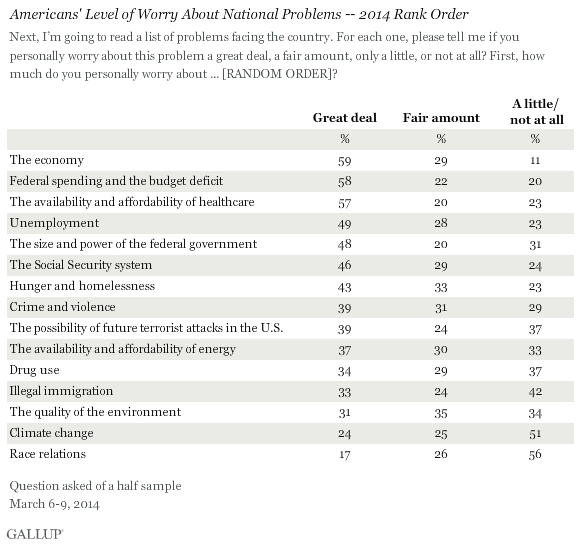 Good job, Warmists: mission accomplished. This continues a trend where "climate change" tends to come in last or close to last.

If you liked my post, feel free to subscribe to my rss feeds.