Warmists really can't help themselves. Every holiday they have to insert "climate change" into the narrative in an attempt to spread awareness. Here's yet another from Stephen Bede Scharper at the Toronto Star
This Christmas, many of us will hear, hum or sing along to "Joy to the World," the perduring 1719 Christmas hymn penned by the prolific hymnster Isaac Watts (1674-1748). Based on Psalm 97 from the Hebrew Scriptures, "Joy to the World" remains, according to some accounts, the most widely published Christmas hymn in North America.

It is the "Born to Run" of the Christmas carol world.

And, intriguingly, it is also one of the most ecologically fertile Christmas hymns ever composed.

The second verse, for example, while encouraging "men" in their joyous proclaiming of Jesus' birth, doesn't stop with the human family. It notes that "fields and floods" as well as "rocks, hills and plains/repeat the sounding joy." The entire planet joins with the angels in celebrating the Nativity. Thus, the hope and promise of Christmas is meant for all the created world, not just the unfeathered bipeds, i.e., us.

The hymn could just as easily and aptly be called "Joy to the Earth."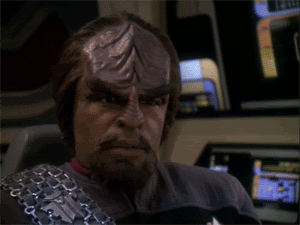 This idea that Christmas is both a call to and celebration of co-creation is especially important today in the midst of accelerating climate change. Through our severe ecological challenges, most of which are of our own making, we are beginning to understand our deep estrangement from creation.
Yeah, that acceleration which saw the same average global temperature as 16 years ago.
Even in a time of human-engendered climate change, the beauty of companionship with the Earth is always open to us.

Christmas encourages us to embrace this companionship and "repeat the sounding joy" throughout our lifetimes.
There you go, Warmists: in the spirit of Christmas, you should immediately make your own lives "carbon neutral". Give up your fossil fueled vehicles, stop all fossil fueled travel, turn your thermostat way down (when your mother in law complains about it being 60 degrees inside, tell her you're saving the planet), restrict yourself and your guests to 2 minute showers and 2 sheets of TP, unplug all appliances not in use, and only buy local for your Christmas meal (which should be small to heal the planet). It's up to you. Embrace the companionship.

If you liked my post, feel free to subscribe to my rss feeds.